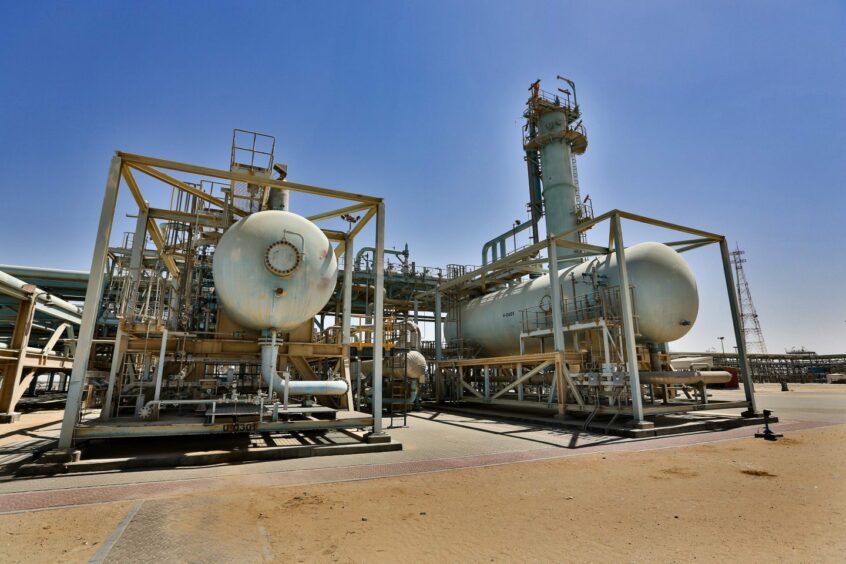 Adnoc has completed drilling on the world's first CO2 injection well in carbonate saline aquifer.
The Abu Dhabi state-backed company announced the progress via social media.
It plans to spend $15 billion over a number of years to cut its carbon intensity by 25% by 2030. Adnoc intends to reach 5 million tonnes per year of carbon capture by that year.
The well will take CO2 from Fertiglobe's United Arab Emirates operations. Adnoc said this was "just one" of its projects intended to accelerate the decarbonisation of its "operations and the supply of low-carbon products to global customers".
Adnoc begin work on the well in January this year. At the time, the company said the project would drive the production of low carbon ammonia. Hydrogen producers use ammonia to export.
It will monitor and assess the well from its Thamama centre.
The company already operates the Al Reyadah carbon capture and storage (CCS) facility, which has 800,000 tpy of capacity.
Fertiglobe has said it would only take minimal capital expenditure on its part to add green and blue hydrogen capacity. The company said in 2022 its scope 1 emissions were 5.87 million tonnes of CO2 equivalent, but its emissions intensity declined.
Adnoc owns a 36% stake in Fertiglobe, while OCI Global has 50% plus one share.
Recommended for you

The danger and the tool: decarbonising gas and LNG