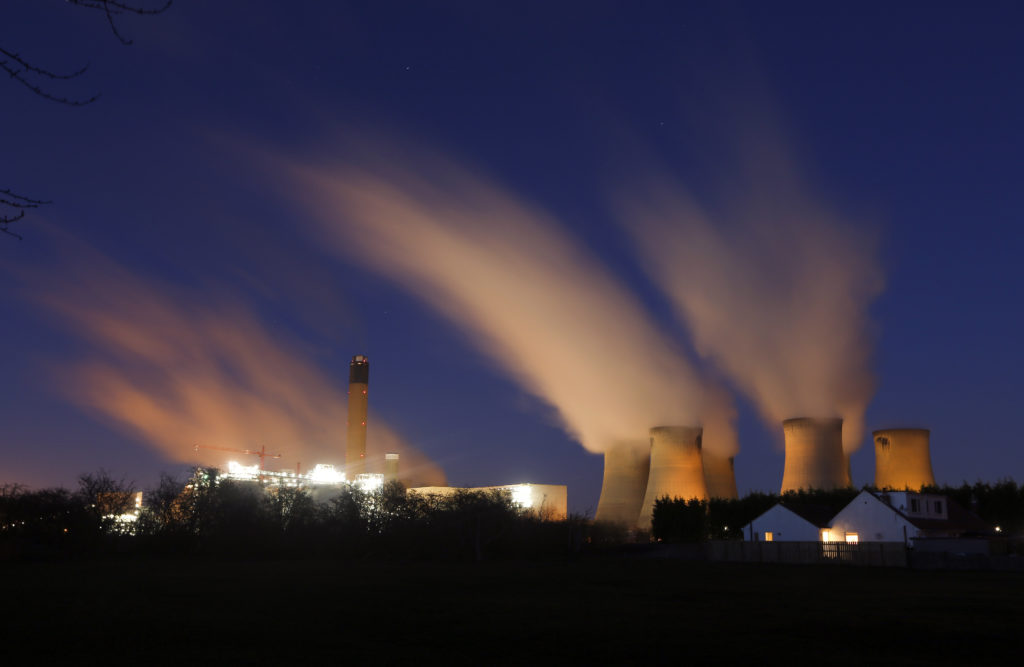 Cutting-edge green energy technologies in the Yorkshire and Humber region could create thousands of jobs and boost the economy, according to a report for the owner of the UK's largest power station.
The research, commissioned by Drax Group, said that developing technologies to decarbonise industries in the area could lead to the creation of 49,700 jobs by 2027 and help the region recover from any economic damage caused by the Covid pandemic.
It comes as Prime Minister Boris Johnson is expected to set out his 10-point plan for driving a green recovery and creating jobs, which is likely to include areas such as carbon capture and storage (CCS) and the use of hydrogen.
The report found that deploying CCS and hydrogen technologies in the Humber region would create up to 25,200 jobs in construction and a further 24,500 across the supply chain and wider economy.
The use of these technologies would also generate a peak of £3.2 billion per year for the region in 2027.
Drax is looking to convert its four existing biomass operations at its power station near Selby, North Yorkshire, to CCS in order to achieve its ambition to become the world's first carbon negative energy company by 2030.
The report by Vivid Economics, titled Capturing Carbon at Drax: Delivering Jobs, Clean Growth and Levelling Up the Humber, concluded: "CCS and hydrogen in the Humber offers the opportunity to create immediate, high quality jobs in the region, whilst contributing very meaningfully and immediately to the post-Covid recovery."
Will Gardiner, Drax Group CEO, said the impact of the new green energy technologies could "kick-start" a new industry in the UK.
He said: "The boost to the economy created by developing these new green energy technologies in the Yorkshire and Humber region would be huge and we can do it quickly.
"The technologies are ready to go, so tens of thousands of jobs could be created as early as 2024.
"This would deliver a real shot in the arm to communities struggling as a result of the Covid crisis.
"The positive impacts of these new green energy schemes aren't limited to the Humber region either. This could kick-start a whole new industry in the UK, enabling us to show the world what can be achieved for the environment and the economy when governments, businesses and communities work together."
Recommended for you

UK carbon capture projects consider move overseas over funding delays