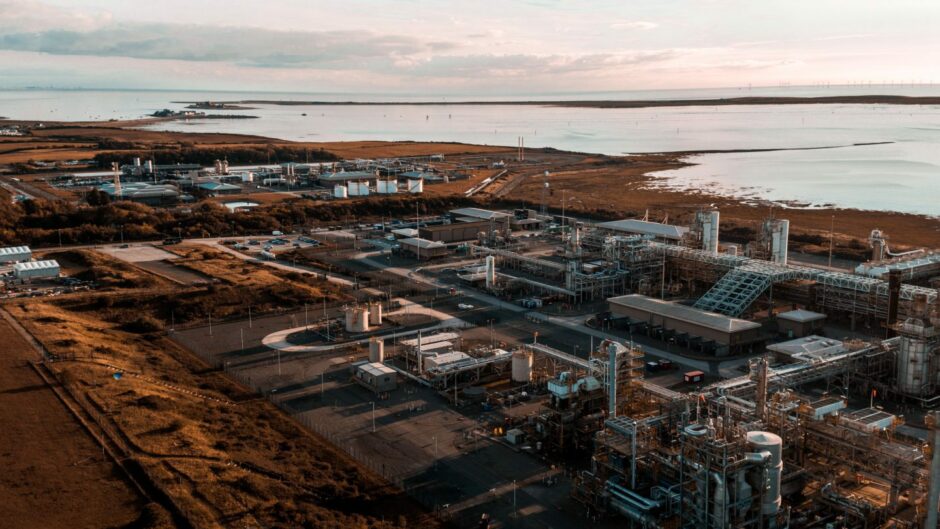 Spirit Energy has confirmed plans to repurpose offshore gas fields for emissions storage, in a move it claims will support thousands of jobs.
The operator is intending to convert its South Morecambe and North Morecambe fields off the north-west coast of England, as well as the Barrow terminals, into a "world-class" carbon capture and storage cluster.
Subject to securing a licence from the North Sea Transition Authority (NSTA), as well as other regulatory approvals, Spirit says the project will aid the UK in its quest to zero out emissions by 2050.
The initiative is also expected to support "thousands of highly skilled green jobs" in Cumbria and the north-west, as well as positions in Spirit's north-east office.
It follows news in August that the North Sea operator had launched a consultation on redundancies in Aberdeen, where it has a base on Justice Mill Lane.
According to Spirit, the Morecambe Bay revamp will provide a multi-billion-pound investment in the local economy, promoting growth and further investment across the region.
Local jobs and enterprise
The project is backed by the company's shareholders, British Gas-owner Centrica (LON: CNA) and German utilities firm Stadtwerke Munchen.
It is separate to Eni's HyNet North West scheme, which was one of two clusters selected by UK Government as part of the first round of its CCS funding competition.
Neil McCulloch, chief executive of Spirit, said: "Our project will introduce cost-effective decarbonisation to businesses all over the UK, with a multi-billion-pound facility which means that a connection to a CO₂ export pipeline is no longer necessary to access carbon storage.
"Our new cluster will provide a solution for the UK's industrial heartlands to reduce their carbon emissions, while also injecting significant green investment into Cumbria and the North West of England, where we have a proud history of working closely with the community and supporting local jobs and enterprise."
Shipping in carbon
The cluster itself will provide a carbon storage solution for industrial activity in the region, and will be among the largest of its kind in the UK.
Under current projections, the project has the capacity to store up to a gigatonne of CO₂, roughly equivalent to three years' worth of current UK emissions.
As well as locking away emissions from local heavy industry, the project will also be able to accept carbon transported by ship from elsewhere, thanks to the nearby Port of Barrow.
This provides a route for industrial sites, which do not have a direct connection to a pipeline, to access CCS technology.
Chris O'Shea, chairman of the board of Spirit and CEO of Centrica, said: "This new cluster is a world-leading project that will promote growth, create jobs, and support the UK's Net Zero ambitions.
"At Centrica, we are focussed on exploring how our assets can become an integral part of the energy transition to help our customers and the business achieve Net Zero.
"We're pleased that this innovative project sets us up for long-term success to do just that."
Pedigree in the region
Spirit has around 50 years of knowledge and data from operating the South Morecambe and North Morecambe fields.
On top of its CCS plans, the company has pledged to "continue to maximise the use" of the two deposits until they are fully depleted, in order to "ensure continuity of domestic energy supply."
Work on turning the area into a carbon storage cluster will take place in tandem with ongoing production, slated to wrap up in the second half of the decade.
With the North and South Morecambe gas fields coming to the end of their productive life, Spirit says the CCS project will harness the skills and knowledge of more than 300 workers currently based at the site.
Additionally, the two gas fields have the potential to form the core of a future low-carbon hub.
Spirit is exploring the scope for blue hydrogen production and direct air capture at the site, as well as integration with renewable power generation.
Local support
Jo Lappin, chief executive of the Cumbria Local Enterprise Partnership, said: "Major businesses like Spirit Energy are backing Cumbria and channelling billions into our local economy. This new cluster will bring immense benefits to Cumbria – not only does it promise to create thousands of local jobs, it also has the potential to attract further international investment as the carbon storage cluster develops. I look forward to working with the Spirit and Centrica teams to continue to maximise the project benefits for people all over Cumbria."
Simon Fell, MP for Barrow and Furness, said: "The conversation about our climate is one which continues to, quite rightly, gather pace across Furness. I've long since campaigned for clean energy solutions and reducing our carbon footprint to meet the target of being net zero by 2050. It is great, therefore, to see a project of this scale come to Barrow and I look forward to seeing it develop. This new cluster will put Barrow on the map as a centre for low-carbon innovation, bringing thousands of high-quality jobs to our town and across the whole of Cumbria, while also securing future employment for those already working on the gas fields."