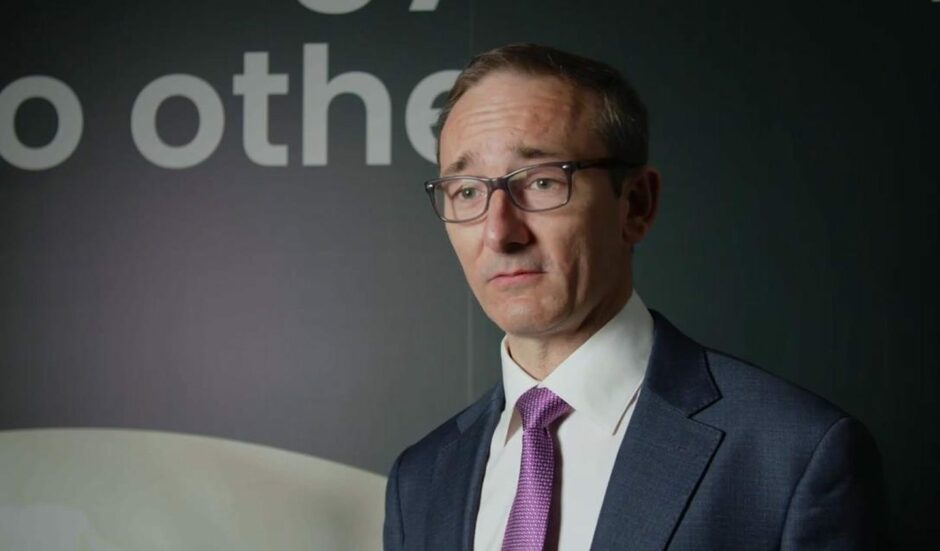 A boss at oilfield services giant Baker Hughes (NASDAQ: BKR) has said the UK Government needs to improve visibility of its plans for the industry to protect investment.
"The risk" is that "the UK Government is a bit unclear on where it wants to be," Romain Chambault, head of subsea projects and services, told EV at the firm's annual meeting in Florence.
"And when they're unclear on where they want to be, it drives a bit of lack of clarity on the future development that our customers will drive forward."
Plans to develop Cambo, which Baker Hughes signed an agreement on back in 2017, are positive, as are Equinor's scheme to move forward with the other major west of Shetland oilfield.
But the uncertain UK tax system means its "very hard" for industry to invest in the North Sea, with project commitments being measured over years, some of which are five to 10 years away.
"So if you change every six months, people have no visibility and it's very hard to invest", he said in reference to a series of fiscal changes around the wiondfall tax over the last 12 months.
Harbour Energy plans hundreds of Aberdeen job cuts over windfall tax
Harbour Energy, the UK North Sea' largest producer, recently sighted the windfall tax as the key reason for it slashing jobs in Aberdeen – understood to be in the hundreds.
The levy means the industry is taxed at 75% on its profits, raising concerns around future investment levels.
"All this doesn't really impact us directly," says Chambault, representing a big cog in the supply chain but not a customer/ operator, "but it does impact us indirectly, knowing that if they don't move forward with development, I mean we need to understand what it means for us".
That point around visibility is the key ask of policymakers: "If our customers have visibility, then we also have visibility and vice versa. If you don't have any visibility, it's very hard to commit long term".
Order sent to Russia
Mr Chambault would not be drawn directly on the implications of a Labour government – twenty points ahead in the polls and antagonistic to the oil industry.
However he pointed out that political stability is also key for attracting the next generation of workers for areas like carbon capture.
He also highlighted that the UK is Baker Hughes global subsea centre of excellence, and that Baker Hughes is committed to the region – with the "majority" of Chambault's 3,500 global team being based there.
Mr Chambault had no comment when asked about revelations this week that the firm's subsea base in Montrose supplied equipment to Russia three months after Scottish ministers asked for such dealings to cease.
The subsea centre at Montrose received nearly £5m of Scottish taxpayer funds via Scottish Enterprise funding.
Change afoot
Despite windfall tax uncertainty and the future effects of that, Mr Chambault said his side of the business is one "the cusp" of a growth spurt
"We'll probably see easily 40 to 50 percent growth in orders this year versus last year," he said for his subsea projects and services business, which is going through a transformation in line with Baker Hughes' wider restructuring.
Last year the firm announced it it would restructure its four business lines into two, in a bid to enhance profitability and grow.
Those changes, underway from October 2022, saw creation of its two new segments of IET and Oilfield Services & Equipment (OFSE), with Mr Chambault's division falling under the latter.
Asked about the implications for the business,  Mr Chambault was bullish about the company's commitment to Aberdeen and the wider UK where "most of my technical teams and manufacturing capabilities are".
The Montrose centre of excellence produces components including subsea trees for the global market, and the restructuring is about "right-sizing it to the to the right locations".
Right-size for the right locations
While other parts of the world may feel the pinch, he was bullish about the company's commitment to the UK.
He explains: "What we need to do is make sure we're competitive, and that's effectively what you've seen, probably in the latest announcement. It's not restructuring the capabilities –  we're actually reducing the capability in places, where we had a theoretical capacity of 120 trees per year, which we have never actually done, frankly.
"So we're going to reduce to some extent. Not actually very much impacting the UK, it's probably (going to) impact other locations globally, but we're committed to the industry.
"Our volume will actually grow very nicely over the next two years, so that's good, and I can actually see a bit of renewed excitement in a lot of places."
Does that mean reductions in jobs? Chambault says no, in fact quite the contrary.
"It's not actually so much jobs, It's in places reducing capacity and capability where we have actually never won work to be very frank.
"So, on the flip side, we'll probably see easily 40 to 50 percent growth in orders this year versus last year, and so from that standpoint, you know we're not going to reduce drastically at all.
"We're going to actually right-size it to the to the right locations. But again, we'll actually see probably some job increases in places."
Montrose
That could come as welcome news for workers who had increasing feelings of industrial unrest in a pay dispute last year.
Unite claimed at one point last year that workers were losing as much as £11,500 annually as part of the consultation on terms and conditions.
Chambault said "the good news is we'e seeing volume come back and that will actually help everybody", but maintains that Baker Hughes is "very competitive" and "doing everything we can for employees".
What would continue to help matters? That original point visibility for policymakers to help the industry succeed.
"Were they disgruntled?. Yes in places. But again, and I was in Montrose  two weeks ago and I told them we're very committed to the location.
"And again, they need to see a bit of future as well,  share with them the next two or three years of volume intake, which also helps put a lot of people at ease as well."
Recommended for you

Baker Hughes points to continued North Sea growth in Q3 results