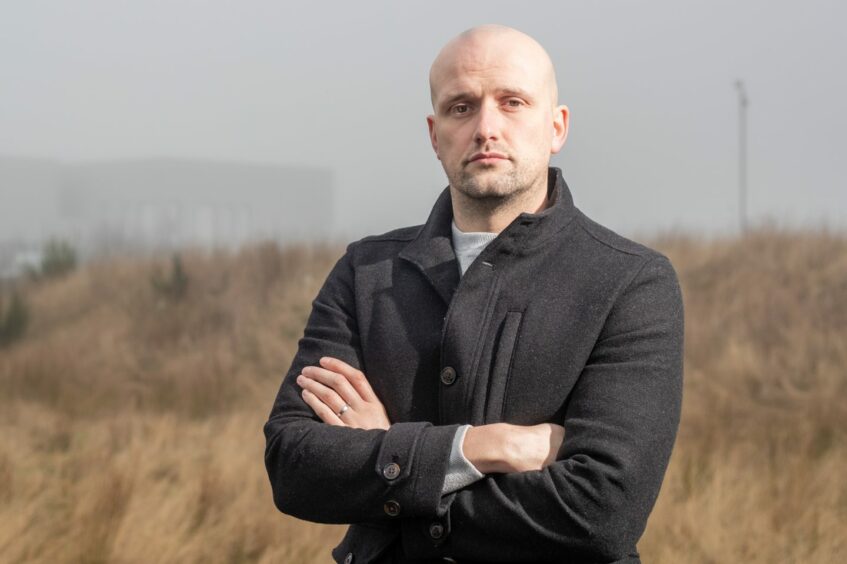 Every north-east SNP politician at Westminster and Holyrood has accused the UK Government of failing to give credible details on giving the green light to a major energy scheme.
Led by Westminster SNP chief Stephen Flynn, the group wants to speed up a decision on the carbon-capture project in Aberdeenshire.
The UK government says the proposals for St Fergus are in line to go forward to the next stage of consideration at the end of April, along with a plan in Humberside.
Conservative sources said the SNP is wrong to claim Scotland is missing out in any way.
The north-east project, known as Acorn, lost out to bids in England in 2021.
The plan is to use carbon capture and storage technology to trap harmful emissions and transport them, either by pipeline or shipping, for permanent storage underground.
It aims to remove climate-changing emissions from the air and help move to a lower carbon future.
The letter from the SNP group was sent on the day funding was awarded by the UK Government for projects to cement the north and north-east of Scotland as a green hydrogen powerhouse.
But new First Minister Humza Yousaf raised concerns at Holyrood, saying the Acorn project in Aberdeenshire had been relegated.
The SNP letter was then sent directly to UK energy secretary Grant Shapps.
'Held back'
It states: "The north-east must move forward, but our green future is being held back by your party's misguided, and expensive, focus on nuclear with little in your announcement for the north-east's offshore industries.
"The window for action to be taken is rapidly closing, and Scotland is more than ready to harness its green potential, but without the powers of independence, we need action from the UK Government."
The letter was sent by Mr Flynn, Karen Adam, Audrey Nicoll, Jackie Dunbar, Kevin Stewart and Kirsty Blackman.
A UK Government source said the SNP were misleading the public over support for energy in Scotland.
UK Scotland Office minister John Lamont said the country's green energy potential is at the heart of energy security policy.
"From the carbon capture sector where we are progressing at pace and investing up to £20 billion to help decarbonise our industries, to offshore wind, funding for low carbon hydrogen projects, and making the Contracts for Difference round an annual event, Scotland is a key part of the UK's net zero plans and helping to boost economic growth through green jobs," he said.
Recommended for you

Tories claim Labour's oil and gas ban would leave Scotland £6bn poorer