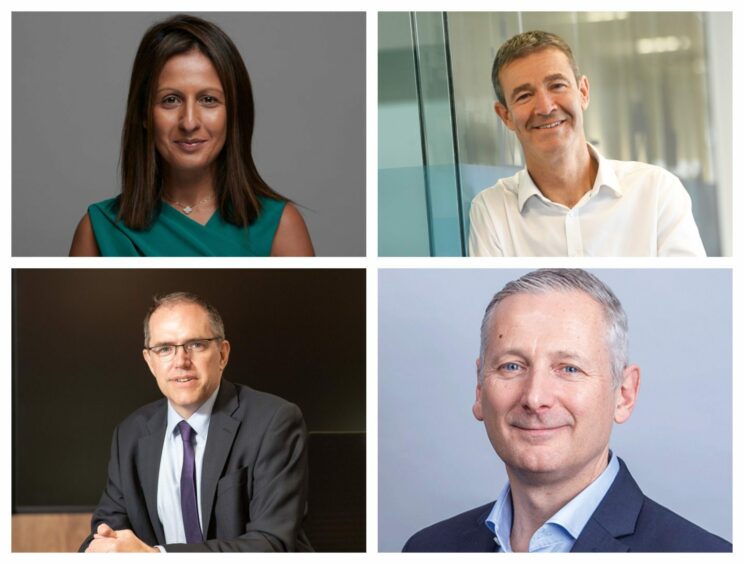 The project partners of the Acorn CCS development, selected today for Track 2 of the UK Government's £1bn funding competition, have hailed it as a "defining milestone".
Lead developer Storegga, which is backed by Australian investment bank Macquarie, along with Mitsui and GIC, owns 30%.
Oil giant Shell (LON: SHEL) and Harbour Energy (LON: HBR), the North Sea's largest oil and gas producer, each also own 30%, with the remaining 10% held by infrastructure firm North Sea Midstream Partners.
Acorn, at the St Fergus gas terminal in Aberdeenshire, is expected to be able to store five tonnes of CO2 per year by 2030 in phase one, and deliver 21,000 jobs at peak – helping decarbonise key Scottish emitters.
The UK Government competition is designed to get the first four CCS "clusters" running by 2030.
Acorn's selection in Track 2 means it can now proceed with details commercial negotiations.
Storegga – 30% ownership
Nick Cooper, CEO of Storegga, said: We are thrilled that the Acorn Project has advanced directly into Track-2. Acorn has been progressed by the development partners as the Track-1 reserve since late 2021, and is ready to move promptly to support the decarbonisation of Scotland and the wider UK.
"Today's news is a defining milestone for us, and the Scottish Cluster. Acorn will be a major contributor towards meeting the UK and Scotland's carbon reduction targets, able to serve emitters connected by pipeline and ship.
"As Lead Developer, Storegga thanks Acorn partners and Scottish Cluster participants for their support and we look forward to working with Government to deliver the multiple benefits of creating and future-proofing jobs, bringing inward economic investment, developing green-tech industries and, crucially helping decarbonise Scotland and the UK."
Shell – 30%
Simon Roddy, Senior Vice President of Shell's UK Upstream business, said: "This is an important step forward for one of the UK's leading CCS clusters.
"The Acorn Project is a central part of plans to decarbonise North Sea operations, and to store emissions from other parts of Scottish industry.
"As Technical Developer, we bring Shell's global experience of CCS and the delivery of major projects. To stimulate investment in this and other CCS clusters, continued co-operation with governments will be key to finding the most innovative approaches and business models, to allow CCS to reach the scale needed to help the UK achieve net zero."
Harbour Energy – 30%
Harbour Energy's Executive Vice President of Net Zero and CCS Steve Cox said: "The UK has the potential to be a global leader in carbon capture and storage and projects like Acorn will not only help the Government meet its climate change targets, but also play an essential role in developing a new homegrown energy industry, creating thousands of jobs in the future.
"Today's announcement helps bring that a step closer to becoming a reality."
North Sea Midstream Partners – 10%
Sayma Cox, NSMP's CEO said: "We welcome the UK Government's announcement to advance the Acorn project onto Track-2.
"Achieving this milestone will provide further investor confidence towards continued support and delivery of the Acorn project, the Scottish Cluster and the wider economic benefits to be gained by this programme of projects, all of which move us ever closer to achieving our collective goal in making a sustainable transition toward decarbonising the UK."
Peterhead Power Station
SSE and Equinor are developing the Peterhead Carbon Capture Power Station in Aberdeenshire, a key project within the Scottish Cluster.
Alistair Phillips-Davies, CEO of SSE, said: "Carbon capture will play a critical role not only in decarbonising the UK's power system but also in unlocking economic growth and boosting our energy security, and today's announcement marks a major step forward in its deployment. We know how important it is that the north-east of Scotland and Humber are decarbonised and the decision to support the Scottish Cluster and Viking shows that there is commitment to doing so.
"Time remains of the essence. Now, we must move quickly to deploy the transport and storage infrastructure which will underpin the rollout of CCS across the chosen clusters. Doing so will allow crucial low-carbon projects – such as our carbon capture project at Peterhead – to be brought forward, supporting the energy transition while providing good, green jobs and enhancing regional economies. The UK has a real opportunity to lead the world on carbon capture if we can accelerate progress and today's announcement provides welcome impetus."
Ineos 
Ineos Grangemouth is an "anchor source" of carbon dioxide for the Scottish Cluster, using Acorn to capture and store CO2.
The petrochemicals firm intends to deliver investment in low-carbon hydrogen production as part of its plans for fuel switching and reducing emissions by more than one million tonnes per year.
Access to the Acorn transportation and storage system underpins that, enabling CO2 to be stored offshore in underwater rock formations, using existing pipelines.
Colin Pritchard, Sustainability Director at INEOS Grangemouth, said, "We welcome the UK Government's commitment to the Acorn Project.
"This is essential to delivering reductions of more than one million tonnes of carbon dioxide emissions each year at Grangemouth and is the next step in delivery of our net zero roadmap. It is fundamental to our investment plans in low-carbon hydrogen production and the industrial decarbonisation of Scotland."
Recommended for you

Capturing the opportunity: Why now is the time to act on CCS