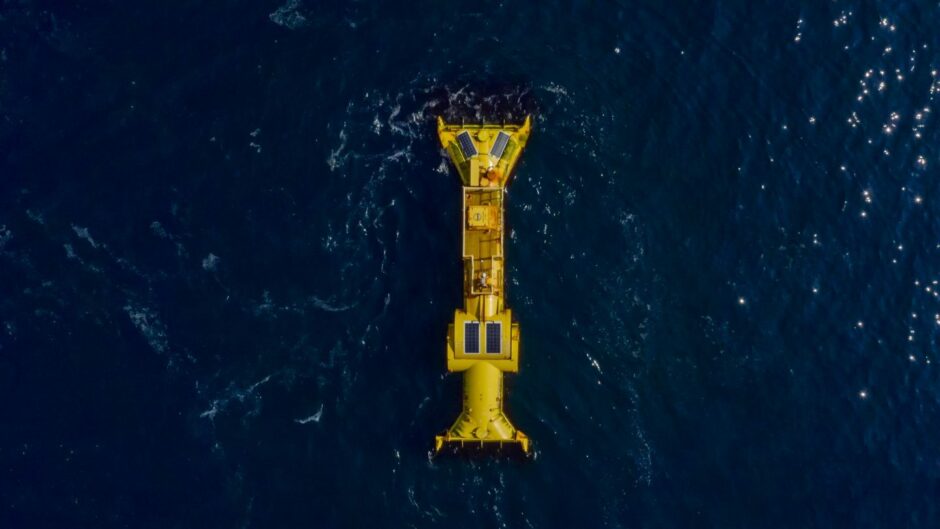 Thailand's state energy company has invested in a Scottish project aiming to prove the viability of powering subsea assets with wave energy.
PTTEP joins Renewables for Subsea Power (RSP) project leads Mocean Energy and Verlume as a consortium partner, alongside Baker Hughes, Serica Energy, Harbour Energy, Transmark Subsea, and the Net Zero Technology Centre (NZTC).
The energy giant will be given access to all data and results of the test programme, which is taking place at a site a couple of miles east of Orkney.
PTTEP (BKK:PTTEP) will also be able to offer input to test plans and will be provided with a feasibility assessment of the use of RSP technology at a location of its choice.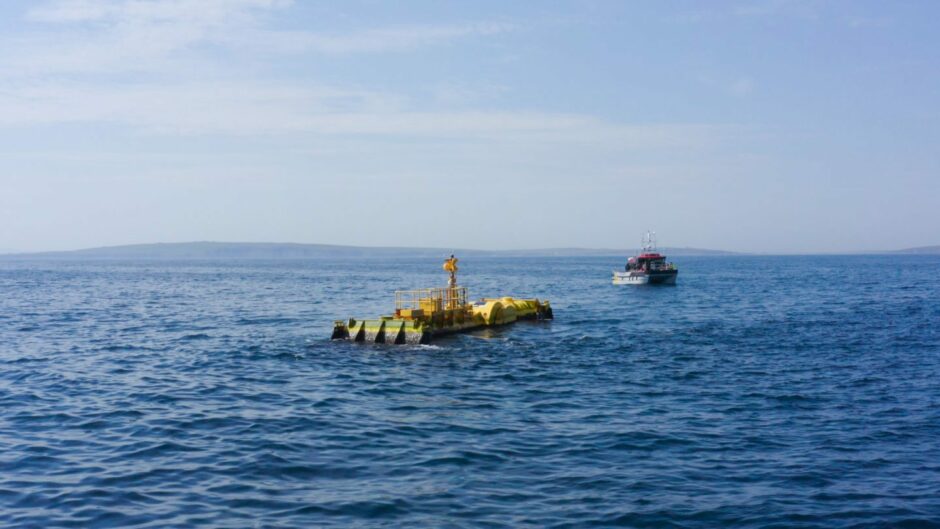 Bundit Pattanasak, senior vice president, technology management division from PTTEP said: "We are pleased to be joining this collaborative venture at such an exciting moment where we can learn lessons alongside our new partners and also share in the project's success.
"PTTEP is committed to Net Zero Greenhouse Gas Emissions goal in 2050 and one of the initiatives is to maximize the use of renewable energy in our operations. We can see the potential of the RSP project that will support us to achieve the decarbonization target."
The £2 million demonstrator initiative has connected the Blue X wave energy converter – built by Edinburgh's Mocean – with a Halo underwater battery developed by Aberdeen's Verlume.
The fully operational project aims to show how green technologies can be combined to provide reliable low carbon power and communications to subsea equipment.
In doing so the partners are hoping to provide a cost-effective alternative to umbilical cables, which are carbon intensive with long lead times to procure and install.
"This inward investment underlines the international interest in the potential of our combined technologies," said Ian Crossland, commercial director at Mocean Energy.
"Scotland has a long track record in subsea excellence and is the global leader in wave technology development, and we are delighted that PTTEP has decided to come on board."
Andy Martin, chief commercial officer at Verlume added: "The Renewables for Subsea Power project is a solution which can help decarbonise operations in many locations across the world and the further expansion of the project consortium is a concrete example of international demand.
"We look forward to receiving PTTEP's input and insights and to working closely with them alongside the consortium members to further explore our energy transition enabling technologies."
The Orkney deployment is the third phase of the RSP project.
In 2021, the consortium invested £1.6m into phase two of the programme, allowing for the integration of the core technologies in an onshore test environment at Verlume's Aberdeen base.
That same year Mocean's Blue X prototype underwent a programme of rigorous at-sea testing at the European Marine Energy Centre's Scapa Flow test site in Orkney.
Mhairi Begg, technology manager at NZTC said: "We are excited to have PTTEP join the consortium. This inward investment demonstrates the international potential of the technology and marks a significant moment in the project's success. The consortium is a prime example of how global collaboration can advance green technologies and foster technology deployment."
Recommended for you

UK Government backs Port of Aberdeen's multi-million-pound shore power project