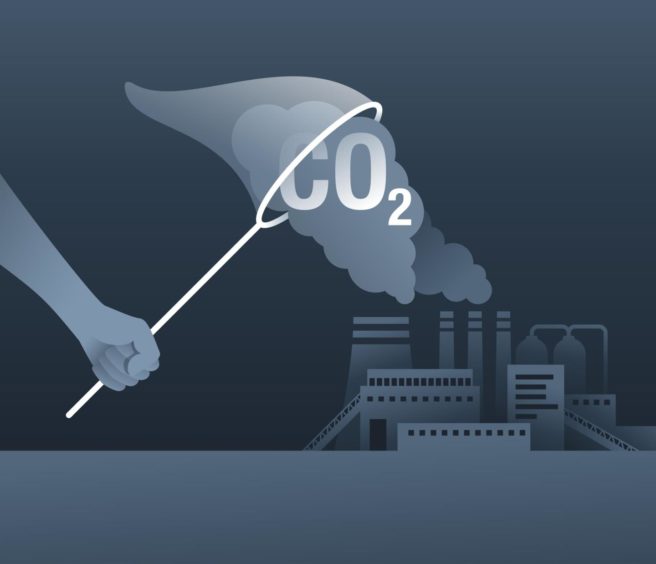 Deployment of carbon capture and storage (CCS) technology is moving too slowly in order to meet the Paris Agreement climate goals, according to new Scottish-led research.
At current rates of construction, CCS will only deliver 10% of what's needed to reach net zero by 2050, a new study published in the One Earth scientific journal has found.
The research was funded by the UK Carbon Capture and Storage Research Centre (UKCCSRC) and Scottish Carbon Capture & Storage (SCCS).
Scientists from Edinburgh, Oxford and Strathclyde Universities examined the progress of projects over the last decade, and noted that there is a "lack of schemes" planned beyond 2027.
The authors said this is due to an absence of market price or reward for storing CO2 to benefit the climate and they urge world leaders to address this issue during the ongoing UN COP26 climate talks.
Emma Martin-Roberts of Edinburgh University, who coordinated the study,  said: "CCS has always been a rescue team just around the corner. To get the world emissions decreased to anything close to IPCC models of a sustainable future means that CCS needs to come out of hiding in this decade.
"We need to build working projects at 10-50 times the rate the world has been doing."
It comes after the UK Government unveiled the first two carbon capture clusters last month to be deployed by the mid-2020s, with two more to follow by 2030.
Political outrage has been levelled at the UK Governments after the Scottish Cluster at St Fergus was not selected, with high profile figures like First Minister Nicola Sturgeon urging the Prime Minister to reverse the decision.
SCCS director, professor Stuart Haszeldine, said: "This is like planting trees to capture CO2 but on a much, much, much, bigger scale. The best time to plant a climate tree was 30 years ago.
"The best time to build a CCS project to permanently store CO2 is right now."