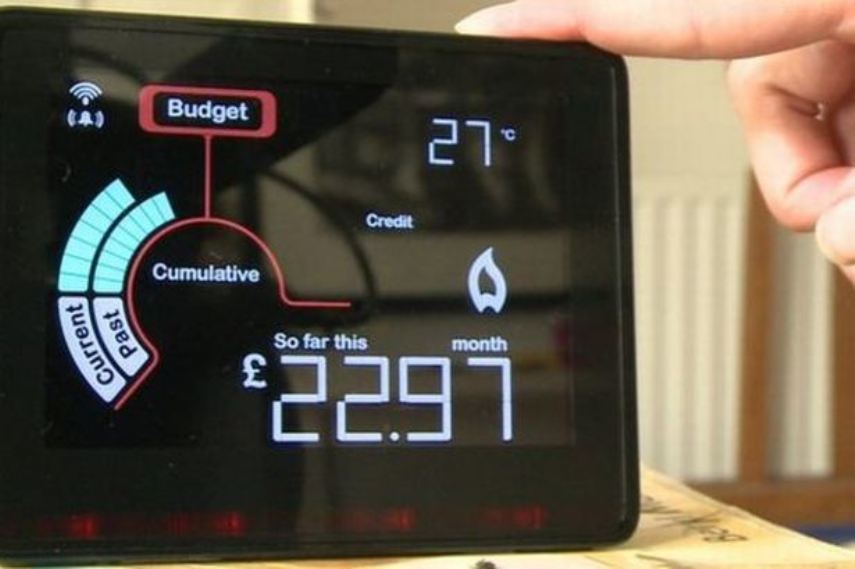 Politicians and campaigners have criticised the government's Energy Security Strategy for apparently overlooking energy efficiency and demand reduction measures in favour of large-scale nuclear and fossil fuel projects.
The long-awaited strategy will see the UK pursue an expansion of nuclear, offshore wind and hydrogen infrastructure to ensure 95% of UK electricity is low carbon by 2030.
It will also see North Sea oil and gas continue to play a key role in the country's energy supplies, with new licensing rounds and support for key projects.
However, big-ticket construction projects will have little impact on the short- and medium-term price rises causing pain for consumers right now.
Campaigners had hoped for more efforts to reduce demand through efficiency and insulation projects, though support for such measures has not so far been forthcoming.
As a former chief executive of Ofgem, Dermot Nolan, told BBC Radio 4's Today programme, rising prices mean "there's very little that can be done in the short run."
"One failure, that could've helped in the short to medium run, is a lack of focus on energy efficiency, on insulation, on improving the quality of people's homes – I think that is an opportunity missed."
The sentiment was echoed by many across the climate and clean energy space.
Michael Lewis, the chief executive of E.ON UK – Britain's second largest energy supplier – said efficiency was a "silver bullet" that had been ignored, to the detriment of thousands of consumers.
"We needed an Energy Security Strategy to set a course for a zero carbon future and to help protect customers from the savage increases in energy bills sparked by the global energy crisis. We got neither," he said.
"Energy efficiency is the fabled 'silver bullet' for a future energy system: it cuts bills and carbon emissions today, it creates jobs and it reduces our reliance on foreign gas.
"By abandoning any extra commitment to helping people to improve their homes, today's announcement condemns thousands more customers to living in cold and draughty homes, wasting energy and paying more than they need to for their heating."
Shadow Secretary of State for Climate Change and Net Zero Ed Miliband described the strategy as "deeply flawed" for not pursuing a greater rollout of onshore wind.
In a message posted last night, he also pointed to a lack of energy efficiency measures.
The Government's energy relaunch:

❌Onshore wind + solar targets: abandoned
❌Energy efficiency: not a penny more
❌Dangerous fracking: reopened

Tory energy policy won't cut household bills and won't deliver energy independence. pic.twitter.com/L1PByeLXRw

— Ed Miliband (@Ed_Miliband) April 6, 2022
'Missed opportunity'
Meanwhile KPMG vice chair and head of energy and natural resources, Simon Virley, said the ambition of the plans was "laudable", but that "this strategy won't get us to Net Zero at least cost to consumers."
"Given the importance of tackling the cost of living crisis, this is a missed opportunity," he added.
"The best way to reduce energy bills permanently, cut emissions, and reduce our dependence on imported gas is a step change in energy efficiency. Other European countries, like Holland, France and Germany, are doing this as a matter of urgency as part of their response to the Russia/Ukraine crisis. Yet the UK Strategy is almost silent on measures to improve energy efficiency."
He said the lag between the decommissioning of old nuclear power plants and the arrival of new ones in a decade or more could lead to a gap filled by gas – meaning consumers would still be exposed to volatile commodity prices.
Rob Doepel, EY's UK&I managing partner for sustainability, agreed that the proposals "could have gone further."
"The recently published IPCC working group report calls for drastic cuts in fossil fuel use, widespread electrification and improved energy efficiency to contain global warming to manageable levels of 1.5 degrees Celsius above preindustrial levels.   This new policy is silent on energy efficiency, which is a missed opportunity.  We need drastic action on buildings and household insulation.
"The government needs to follow up on this 'Energy Supply' strategy with a bold and ambitious plan for energy efficiency."
Eco-unfriendly
Prior to the strategy's publication, Sky News reported that plans to expand an energy scheme linked to for household insulation were scrapped by the Treasury.
The Energy Company Obligation (Eco) uses money from a levy on energy bills to pay for home efficiency improvements for the poorest consumers. Plans to expand the scheme beyond the poorest recipients at a cost of around £200m per year were reportedly knocked back.
It comes as spiralling fuel bills contribute to a cost-of-living crisis.
Hargreaves Lansdown senior personal finance analyst Sarah Coles noted that of the roughly half a million people seeking help from debt charity StepChange, more than one in four had missed gas and electricity payments – significantly more than before the pandemic.
Average arrears had also increased, with electricity debts up £150 and gas debt up £78.
As a result, Greenpeace UK graded the strategy as a "D minus", adding that it "won't lower people's bills or make our energy secure."
Boris Johnson's #EnergyStrategy:

More oil and gas🛢️
Massive gamble on nuclear energy⚠️

Fails to tackle energy waste and insulate our homes❌
Weak on popular and cheap onshore wind❌

It's a D- from us. The strategy won't lower people's bills or make our energy secure.

— Greenpeace UK (@GreenpeaceUK) April 6, 2022
A UK Government statement issued on Wednesday night pointed to a £9bn package of support, including a £150 council tax rebate from April and a £200 energy bill reduction in October, and a VAT cut for installation of solar panels, heat pumps and insulation over the next five years.
Recommended for you

UK Government steps in to discount energy prices for businesses