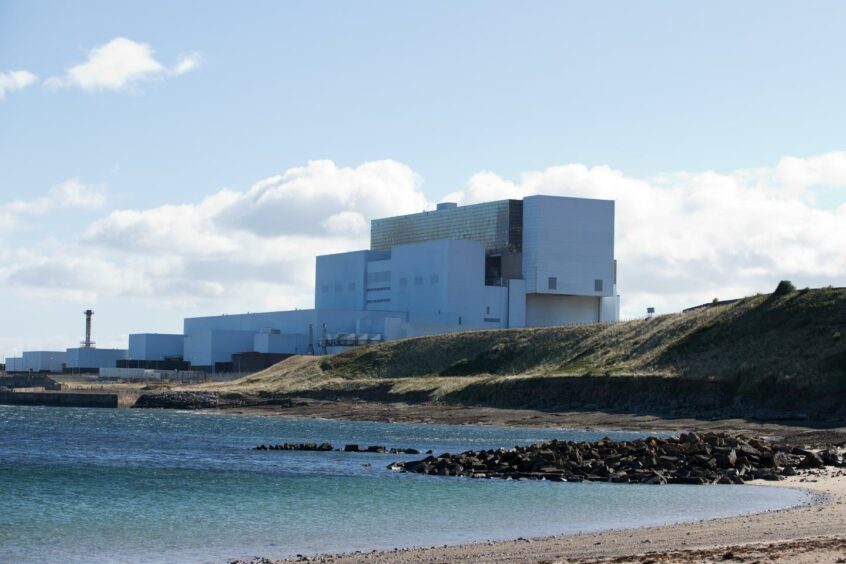 Grid operators have picked GE Vernova and Mytilineos Energy & Metals to help deliver infrastructure for a £2.5bn subsea cable linking the Central Belt and north east England.
National Grid Electricity Transmission and SP Transmission confirmed on Tuesday that the two contractors had been selected to supply two HVDC converter stations for the Eastern Green Link 1 (EGL1) project.
EGL1 will see the creation of a 525kV HVDC subsea cable capable of carrying up to 2GW of power from Torness in East Lothian, Scotland to Hawthorn Pit in County Durham, England.
The grid managers say the £2.5bn, 120-mile link will transport enough electricity to power more than two million homes.
GE Vernova is partnering with Mytilineos to provide engineering works and technology for two HVDC convertor stations – one at either end of the cable – which form the terminals for the HVDC cable and convert the direct current to the alternating current used in the onshore transmission network.
It follows on from the recent announcement of Prysmian Group being selected as the exclusive preferred bidder for the HVDC cabling contract.
National Grid said the project would also represent "a major economic win" for the UK, providing "significant local content" via UK-based manufacturing, engineering, and construction industries.
GE Vernova's Grid Solutions business will supply HVDC valves and controls systems, as well as HVDC transformers from facilities in Staffordshire, UK.
Following final approval of regulatory allowances from Ofgem, full contracts are expected to be complete later this year with construction work due to begin in 2024 ahead of a targeted operational date in 2029.
First of many
EGL1 is one part of a significant amount of new network infrastructure required for the UK to reach net zero.
Another scheme – Eastern Green Link 2 (EGL2) – would see an identical sized 2GW cable laid between Sandford Bay in Peterhead, Scotland, and Drax in England.
Minister for Nuclear and Networks, Andrew Bowie said: "We have a world class renewables sector that help us power Britain from Britain with reliable, clean, and affordable energy for families and businesses.
"With investment in renewables rising by 500% since 2010, we must continue to transform our electricity network to ensure we can move power from where it is generated to where it is needed.
"Projects like this will do just that and help us to grow the economy, reduce bills, achieve net zero and strengthen our energy security."
EGL1 project director Peter Roper said: "This is a critical time for the energy sector as it drives the transition to net zero. GE Vernova's Grid Solutions business and Mytilineos as preferred suppliers, are leading specialists in this high technology field and bring considerable expertise in delivering the infrastructure required to meet the UK's future energy needs and net zero targets."
"As the consortium leader, we are delighted to be chosen as a preferred supplier together with our partner Mytilineos in the development of a new subsea electricity superhighway, the Eastern Green Link 1 project," said Philippe Piron, CEO at GE Vernova's Grid Solutions business.
"This is recognition of our advanced HVDC technology and expertise in delivering an innovative solution, and Mytilineos' expertise in the management and construction of projects of such magnitude and complexity in order to support National Grid's net-zero energy targets."
Recommended for you

Planning consent granted for North Sea electric 'superhighway'