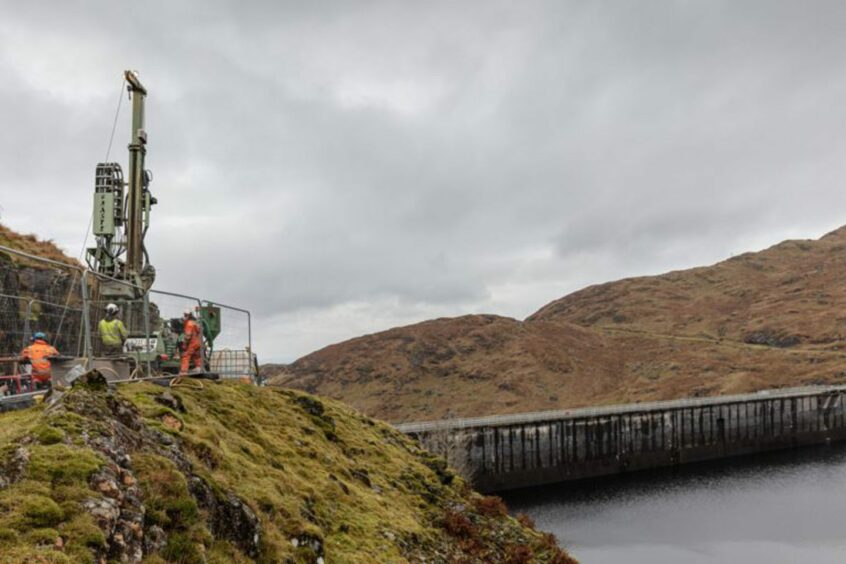 The UK Government must do more to support pumped hydro storage projects, Humza Yousaf has said.
The First Minister has written to the Prime Minister calling for a market mechanism to support growth of the energy technology.
Mr Yousaf said pumped hydro storage is the only major form of renewable energy generation which is not currently eligible for UK Government support.
Pumped hydro projects provide flexibility for the electricity grid to balance intermittent supply from renewable sources.
Mr Yousaf's letter said: "While additional deployment of renewables will play an important role in lessening dependence on fossil fuels for electricity generation, large-scale, long-duration energy storage is also absolutely critical to achieving our collective goals.
"It can help to integrate and maximise our significant renewable electricity generating capacity, ensure security of supply and manage constraints across the grid.
"With this in mind, I am calling on the UK Government to support the development of long-duration energy storage (including pumped hydro storage) through an appropriate market support mechanism."
A market system which provided a minimum guarantee of revenue would allow several such projects which have already secured planning permission to go ahead, Mr Yousaf argued.
The UK Government should also accelerate the consenting process for large grid projects, the First Minister said.
He continued: "A UK Government consultation in 2022 identified pumped hydro storage as the most well-established large-scale, long-duration electricity storage technology in the UK.
"It also committed to develop appropriate policy to support investment and ensure the deployment of sufficient large-scale, long-duration energy storage to balance the overall electricity system by 2024.
"I am concerned that slow action in this area is dampening investor confidence and preventing projects that are essential to the joint goals of our governments from coming forward."
A UK Government spokesperson said:  "Technologies such as pumped hydro storage are critical to delivering greater energy security and economic growth.
"That is why we're removing regulatory and investment barriers to ensure storage can compete alongside other energy solutions.
"The UK has blazed a trail globally for green growth, having already attracted billions for over a decade in green investment and there is huge potential still.
"Scotland has played a key role in this and has benefited hugely from this work.
"Our plans to power up Britain are expected to attract a further £100 billion investment and support 480,000 jobs across the UK by 2030."
Recommended for you

TotalEnergies buys into UK-Morocco power export plan