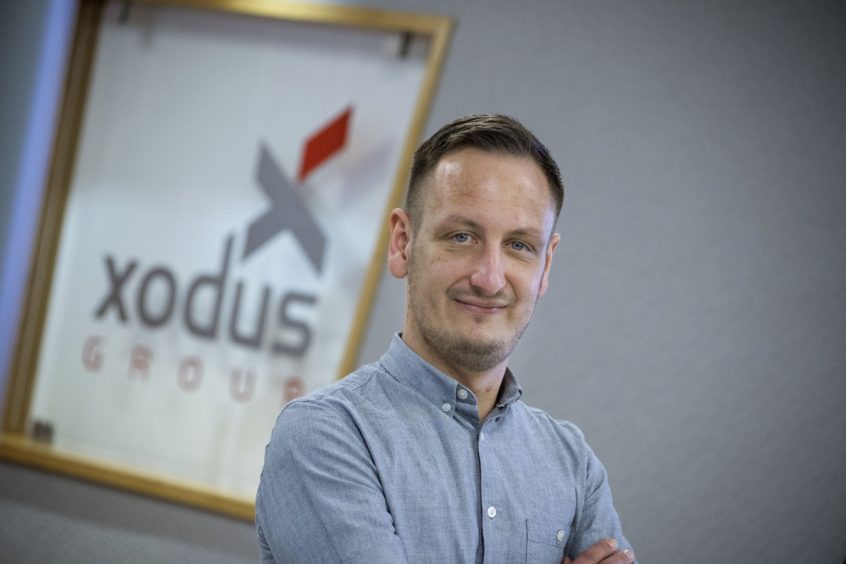 Scotland's green hydrogen capabilities could "significantly contribute" towards domestic and international net zero targets through the decarbonisation of heavy industry.
A new report led by Xodus Group, and released in tandem with the Scottish Government's Hydrogen Policy Statement, revealed Scotland's "abundant" offshore wind resources would be a "vital component" of the country's energy transition.
The industry also has the potential to overcome domestic grid constraints through the production of green hydrogen, creating a "highly valuable" commodity to trade with neighbouring nations.
Earlier today, the Scottish Government set outs its plans for developing a domestic hydrogen industry, with a goal to generate 25 gigawatts of low carbon fuel by 2045.
That would coincide with the year Scotland has pledged to become a net zero nation.
Scott Hamilton, renewables division manager at Xodus, said it will now take a "decade of serious action" in order to maximise the economic opportunities presented by hydrogen transportation and storage.
He added that Holyrood's guarantee to deliver £100 million to the industry over the next five years would help to plug "technology gaps" in the supply chain, while he also stressed the need for a focus on reskilling.
The report, entitled 'Scottish Offshore Wind to Green Hydrogen Opportunity Assessment', was commissioned by Holyrood, Scottish Enterprise and Highlands and Islands Enterprise, as well as a consortium of industrial partners.
It revealed that current decreases in wind and electrolyser costs will enable green hydrogen to be cost competitive in the key transport and heat sectors by 2032.
The use of the superfuel will be supported by Scotland's repurposed port and pipeline infrastructure, while a "supply chain overlap" will allow oil and gas firms to move into the market.
However, a "steady pipeline" of early projects, supported by a route to market, will be needed in order to secure current capabilities.
Xodus also highlighted gaps in the hydrogen supply chain around the "design, manufacture and maintenance" of production, storage and transportation systems.
In an effort to remedy this, it recommended support, including apprenticeships, to develop indigenous skills and capabilities.
On a "just transition", the report claimed green hydrogen has the potential to create "high value jobs" that can serve as an avenue for workers to redeploy.
A "significant proportion" of those would be in remote, rural and coastal communities near to offshore wind farms.
Mr Hamilton, said:  "The commitments set out in the Scottish Government's Hydrogen Policy Statement send a clear vote of confidence in the potential of green hydrogen from offshore wind.
"We are pleased to have contributed through our assessment on the scale of the opportunity. It shows the potential to unlock a massive clean power generation resource, creating a clean fuel for Scottish industry and households and a valuable export commodity, supporting the supply chain and creating high value jobs.
"Green hydrogen will help abate the emissions of historically challenging sectors such as heating, transport and industry. Modelling three hydrogen demand projections and also the levelised cost of hydrogen production (LCoH), our analysis supports a long-term outlook of price competitiveness by 2032.
"As Scotland gets set to host COP26 next year, the latest hydrogen commitments demonstrate the world-leading position the country is taking on a net zero transition and enabling new sources of energy production."