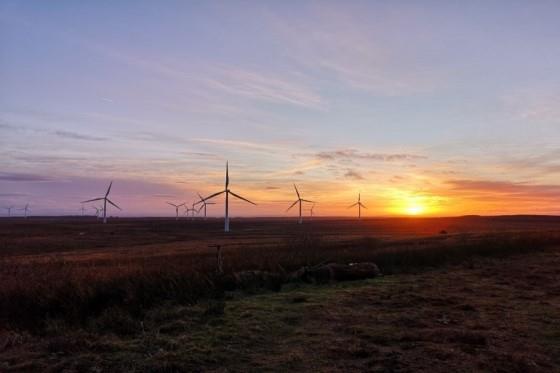 A trailblazing hydrogen storage scheme near Glasgow has scooped almost £10 million in UK Government funding.
The Whitelee green hydrogen project is aiming to use clean energy produced by the huge Whitelee wind farm to power what will be the UK's largest electrolyser.
Hydrogen will then be stored and used to supply local transport providers with zero-carbon fuel.
In order to put Scotland at the "forefront" of the UK's energy transition, Westminster has awarded the project £9.4 million.
It is hoped the cash will yield high-skilled jobs, while also helping to decarbonise the transport sector.
Developed by ITM Power (LON: ITM) and BOC, in conjunction with ScottishPower's Hydrogen division, the state-of-the-art Glasgow facility will be able to produce 2.5 to 4 tonnes of green hydrogen a day.
That's enough zero-carbon fuel for 225 buses travelling to and from Glasgow and Edinburgh each day.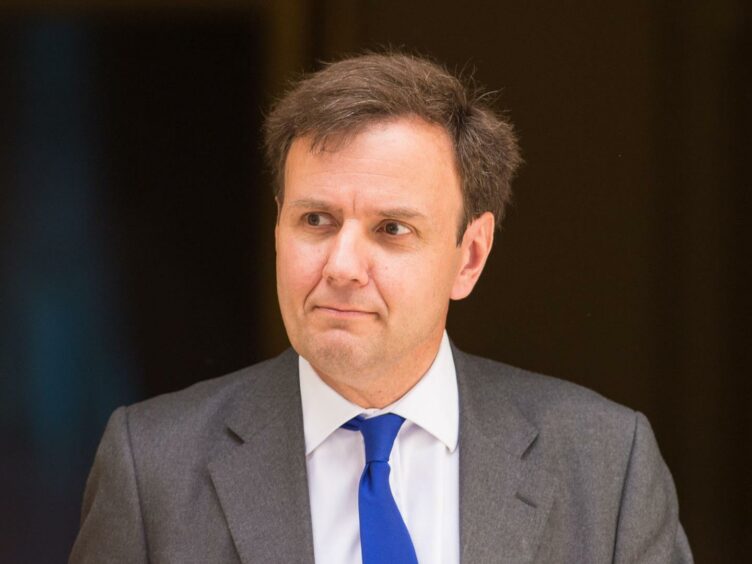 Greg Hands, energy and climate change minister, said: "This first-of-a-kind hydrogen facility will put Scotland at the forefront of plans to make the UK a world-leading hydrogen economy, bringing green jobs to Glasgow, while also helping to decarbonise local transport – all immediately following the historic COP26 talks.
"Projects like these will be vital as we shift to a green electricity grid, helping us get the full benefit from our world-class renewables, supporting the UK as we work to eliminate the UK's contribution to climate change."
Alister Jack, secretary of state for Scotland said: "This tremendous investment at Whitelee Wind Farm illustrates how serious the UK Government is about supporting projects that will see us achieve net zero by 2050.
"In the weeks following COP26 in Glasgow, it has never been more important to champion projects like this one, which embraces new hydrogen technology while creating highly-skilled jobs. We can, and will, achieve a greener, cleaner future."
The announcement follows Glasgow hosting of COP26, the global climate change summit held earlier this month.
It also supports the city's ambition to become net zero by 2030.
A planning application for the 20 megawatt (MW) electrolyser, that would form the basis for the Whitelee project, was submitted earlier this year.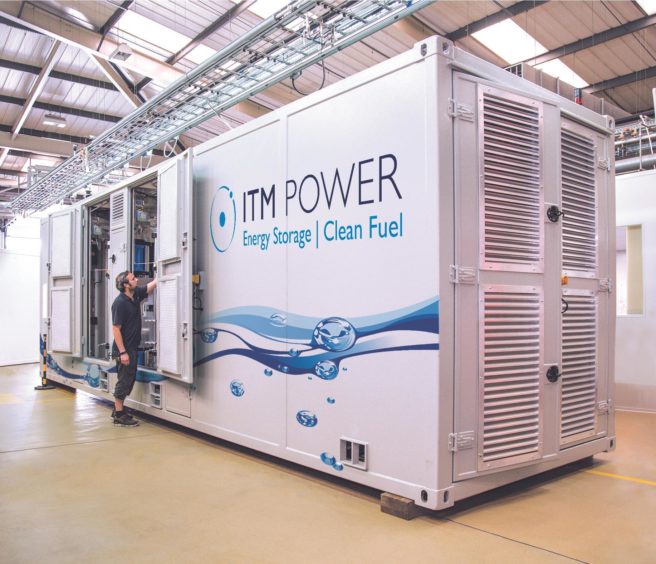 Graham Cooley, chief executive of ITM Power, said: "We are very pleased to be a partner in Green Hydrogen for Scotland and this first project, Green Hydrogen for Glasgow, will see the deployment of the largest electrolyser to date in the UK."
Jim Mercer, business president, BOC UK & Ireland said: "The Green Hydrogen for Glasgow project is both innovative and exciting. It will help to shape the future of energy storage and demonstrate the value of hydrogen to Scotland's growing low-carbon economy. This project will accelerate development across multiple disciplines – from production and storage, to transportation and end use."
Barry Carruthers, ScottishPower hydrogen director, said: "This blend of renewable electricity generation and green hydrogen production promises to highlight the multiple ways in which society can decarbonise by using these technologies here and now."
Recommended for you

'Oil Slicks' group to protest outside Shell's North Sea headquarters