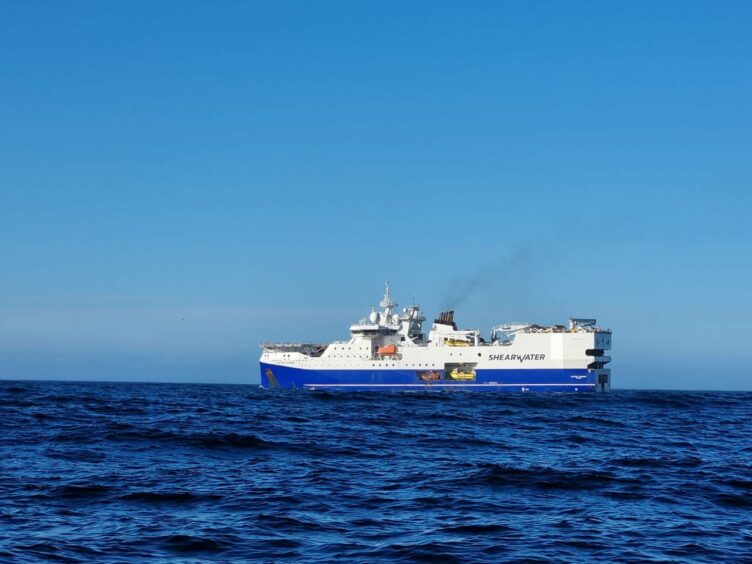 A seismic vessel arriving in Cape Town has sparked the ire of environmental activists ahead of planned work off South Africa's Wild Coast.
Outcry over the seismic plans drove the South African government to deny any say in the process. The seismic plan was approved in December 2014, the Department of Forestry, Fisheries and the Environment (DFFE) said.
"All decisions made under the [Mineral and Petroleum Resources Development Act] MPRDA at the time remain valid and binding, until set aside by a court of law," the department said.
It went on to say the Minister of Mineral Resources and Energy, Gwede Mantashe, was responsible for administering the MPRDA. The DFFE said its minister, Barbara Creecy, did not have a mandate on the application or authorisation of the seismic survey.
Shearwater GeoServices reported in mid-October that it had won a survey for more than 6,000 square km offshore South Africa. The Amazon Warrior would be working for around four months, it said.
Local pressure
The Green Connection, an NGO opposed to the seismic plans, was involved in a protest at the Cape Town Waterfront.
"We were up since the crack of dawn to witness the Amazon Warrior's arrival on our coastline. We want it shipped back from where it came from," the NGO said.
Oceans Not Oil, described the Amazon Warrior as "a brute of a ship". It went on to criticise the government's plans for a switch from coal to gas. This comes when the renewable sector "is becoming viable cost-wise".
As of November 12, around 59,000 people had signed a petition opposing the planned seismic. It has now reached 164,575 signatures.
The petition singled out Creecy. The minister should "withdraw the approval of this application", it said.
The seismic vessel will begin its work in December and run until February 2022.
Opposition party the Democratic Alliance (DA) has expressed concerns about the length of time between the approval for the seismic and its actual launch.
Environmental NGOs are planning more protests.
Recommended for you

South African protest targets Russian seismic vessel