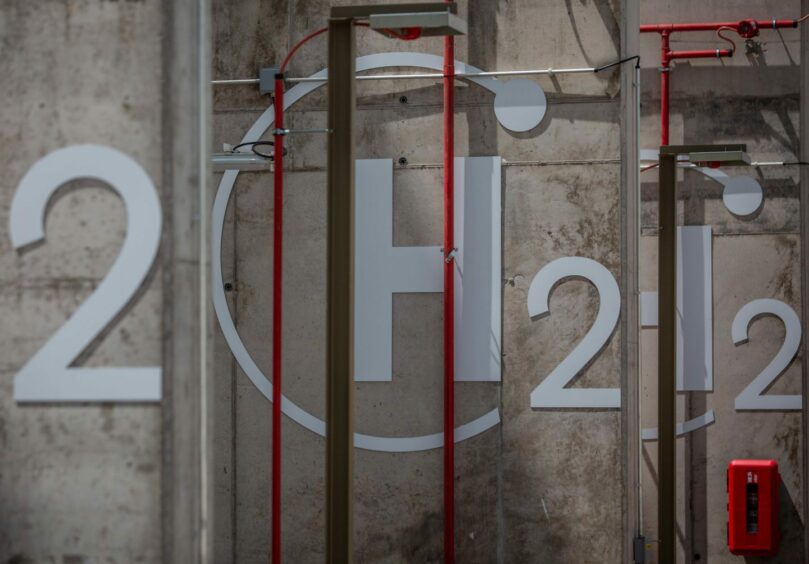 Wood (LON: WG) is working with gas distribution company SGN to accelerate the rollout of hydrogen transmission infrastructure in the UK.
Over the next year, the Aberdeen-headquartered energy services group will deliver three pre-FEED studies to determine the route and design of new pipelines and associated infrastructure.
There are also plans to repurpose existing natural gas infrastructure, linking hydrogen producers with energy users.
Among the projects Wood is working on is H2 Caledonia, the combination of two pre-FEED projects in Scotland's Central Belt and Fife's East Coast.
Both schemes will explore the development of low carbon hydrogen production across the country, and will integrate with the ongoing Aberdeen Vision study, where Wood is also completing studies.
In central southern England, the H2 Connect project will develop an optimal design to connect a hydrogen network in the area.
It is focussing on the development of infrastructure and imports in the Southampton, Solent region, and future expansion plans for low carbon fuel production and storage.
Azad Hessamodini, executive president of consulting at Wood, said: "These projects are key enablers for the UK and Scottish government's carbon reduction commitments. We are delighted to be further growing our relationship with SGN, working together on these hydrogen projects which are instrumental in decarbonising existing UK gas networks and offering sustainable, low carbon fuel across the country.
"Wood is playing a vital part in the UK's development of hydrogen infrastructure, utilising our global hydrogen pipeline expertise as trusted technical advisors to deliver impactful projects that enable Britain's net zero goals."
Hydrogen is held up as a means to decarbonise heavy industry and transport, and as such as is seen by many to be the key piece in the net zero puzzle
There are numerous different ways of producing the fuel, with a specific colour given to each, but the most championed forms for the energy transition are 'green' and 'blue'.
Green hydrogen is made by splitting water using renewable energy, through a process called electrolysis.
Blue meanwhile uses natural gas as its feedstock, with any emissions abated through carbon capture and storage.
SGN's hydrogen solutions lead, Fergus Tickell said: "To meet the UK and Scottish Government's respective net zero commitments, the system transformation of the gas networks to 100% hydrogen offers customers and policymakers a potentially low-disruption and cost-effective decarbonisation pathway for home heating and industry. The projects represent continued preparation of our gas network to distribute greener alternatives to help meet government net zero targets.
"H2 Caledonia and H2 Connect are key drivers in demonstrating how the gas industry can safely and practically transport hydrogen through its network of pipes, plus the strategic planning required for system transformations, while converting gas networks in an affordable and practical way that guarantees the continued security of supply to consumers and businesses."
Recommended for you

Hyphen sets sail for Namibian hydrogen exports