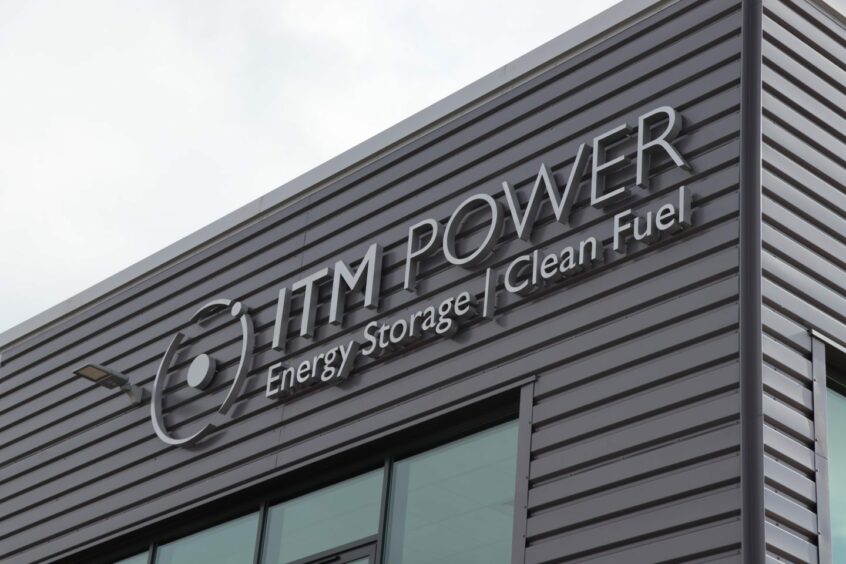 ITM Power (LON: ITM) has announced the release of its new "cutting-edge" 20 megawatt (MW) core electrolysis process module.
Dubbed 'POSEIDON', the kit is being manufactured by the Sheffield-headquartered firm and incorporates real-world lessons learned from commercial projects.
It is also replicable for scaling up into significant plants.
POSEIDON consists of skid-mounted units that can be pre-fabricated and pre-tested, reducing deployment timelines and construction costs, and de-risking projects.
The module is based on ITM's "state-of-the-art stack technology", and is suitable for both indoor and outdoor installation.
Work is already underway to bid POSEIDON into commercial projects.
Dennis Schulz, ITM chief executive said: "Green hydrogen project sizes continue to scale, and ITM is responding with a new product release. POSEIDON is a game-changer for large-scale electrolyser deployments."
A rare bit of good news in recent times
London-listed ITM will be hoping the launch of POSEIDON will signal a change in its fortunes following a turbulent period.
At the start of the year the green hydrogen firm issued its third profit warning in eight months, send its shares spiralling.
In a trading update the electrolyser manufacturer said it had "become clear" that the outcome for the current financial year will be "materially different" from guidance.
Revenue is forecast to be lower, while EBITDA loss is tipped to be higher, arising from delays to customer contracts, as well as write-downs.
ITM said the "main factors" that will impact the outcome for the financial year relate to "losses on customer contracts, legacy commitments for earlier product generations causing on-site support costs, warranty provisions, and inventory write-downs originating from iterations of product designs during manufacturing".
Despite its downbeat outlook, ITM reassured its backers that all the problems are "surmountable" and will "require focus, time and diligence".
It followed a "detailed review of the company's operations" ordered by Mr Schulz, upon his taking over of the CEO brief from Graham Cooley, who announced he would be stepping down after a decade at the helm.