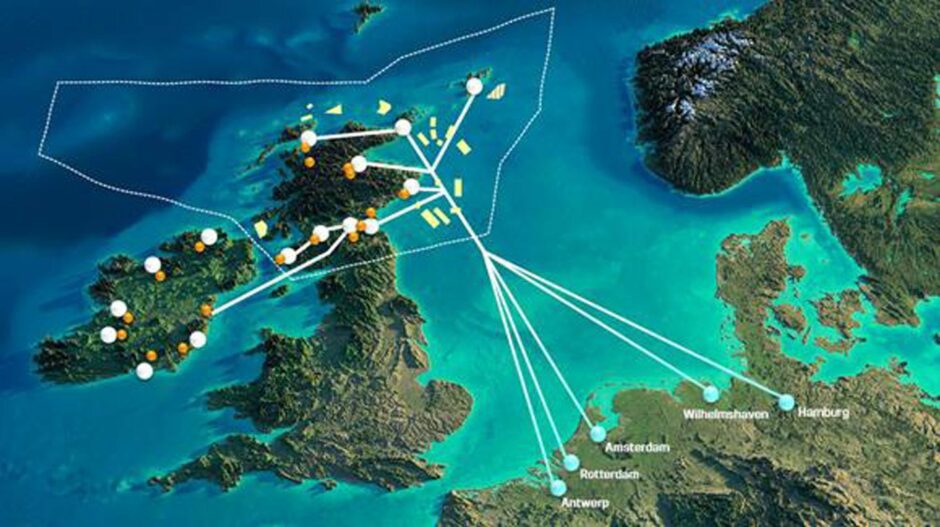 The Scottish Government has awarded the Net Zero Technology Centre £200,000 to advance research into the feasibility of exporting hydrogen from Scotland to Germany.
The research will analyse and integrate work already undertaken at the Net Zero Technology Centre (NZTC) as well as several notable European projects currently underway.
Germany's growing demand for hydrogen can only be met by imports, NZTC explains.
This presents an opportunity for Scotland to collaborate with its European neighbour as the possibility of exporting hydrogen arises.
Martyn Tulloch, director of energy transition at NZTC said: "Analysis from the International Energy Agency shows that Scotland has vast potential for green hydrogen production from offshore wind.
"At the same time, it's widely recognised that Germany will have the greatest demand for low-carbon hydrogen as Europe moves towards net zero.
"This funding marks a significant step forward in strengthening cross-border ties and will position Scotland and Germany at the heart of an integrated North Sea pipeline system."
£2.7 billion Scotland-Germany hydrogen pipeline
Earlier this year it was reported that plans are underway to create a £2.7 billion pipeline network connecting hydrogen hubs in Scotland to Germany.
This project could create hundreds of jobs and see the country become a major exporter to the EU.
The research will estimate green hydrogen production from Scottish hubs and its alignment with industrial demand in Germany.
The NZTC says that various export-import scenarios will be explored to examine multi-sector end-use applications, technology requirements, and regulatory considerations.
The news comes as the Scottish Government's energy minister, Gillian Martin, is set to speak at the Scottish Hydrogen and Fuel Cell Association's Hydrogen Scotland conference at Aberdeen's P&J Live.
Following today's announcement, Ms Martin said: "We support this cutting-edge research because it can unlock the case for hydrogen exports from Scotland and strengthen ties and opportunities with Germany.
"It could also help spur investment in pipelines and other infrastructures in Scottish and German waters, to match our hydrogen production with overseas demand.
"This innovative project is helping accelerate efforts to create a greener, more prosperous economy and reach net zero."
Recommended for you

NZTC seeks partners for global technology push at COP28