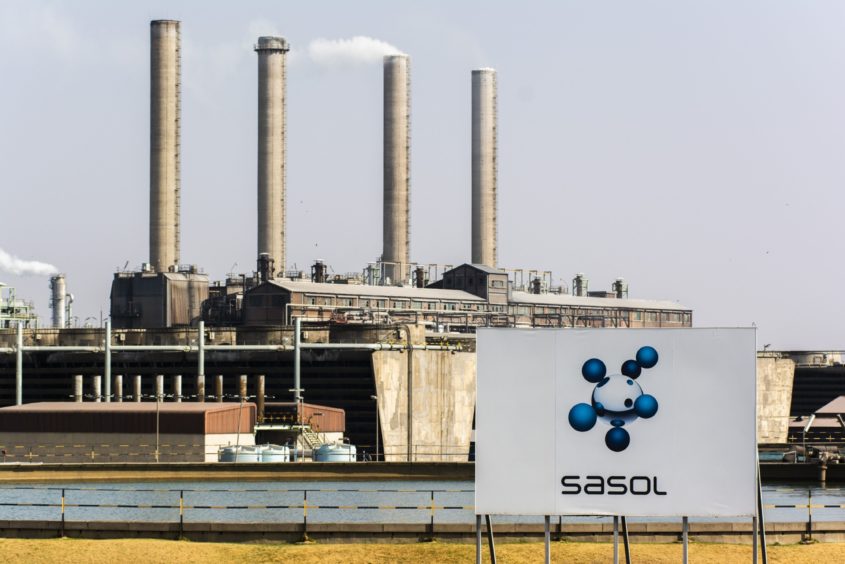 Sasol has launched plans to take a major step into the production of green hydrogen, both domestically in South Africa and in Germany.
Sasol and Toyota South Africa Motors have launched a partnership to explore how green hydrogen may work with mobility in the country. The petrochemical producer has experience in grey hydrogen and an "aspiration" to drive green hydrogen development, it said.
Toyota builds zero emission hydrogen fuel cell vehicles.
The two companies will team up on a demonstration project. This would allow hydrogen fuelled heavy duty trucks to use one of South Africa's main freight corridors. The companies gave the example of the N3, between Durban and Johannesburg.
The Toyota unit will work on plans to introduce a hydrogen truck to South Africa from Japan, "as soon as available", it said. The two also plan to install a hydrogen refuelling station for the demonstration project.
"To unlock green hydrogen opportunities, we are pursuing various demonstration opportunities and partnerships, as with Toyota, with the intent of enabling and taking advantage of technology developments and breakthroughs," said Sasol's president and CEO Fleetwood Grobler.
Partner plans
Sasol and Toyota will consider bringing in more companies to the partnership, it said.
Hydrogen offers a "real opportunity for the country to decarbonise the sectors of long-haul and heavy-duty transport, mining and others", said Grobler. Building hydrogen hubs is a "practical and affordable way to scale the deployment of hydrogen in the transport sector".
Toyota South Africa Motors president and CEO Andrew Kirby said the company was excited about the partnership with Sasol. "We hope [it] will assist in scaling up investment in critical infrastructure such as charging stations and the fuel itself."
Grobler highlighted the importance of partnerships to develop hydrogen. "The creation of value chain partnerships will be critical to enable South Africa to be globally competitive in the green hydrogen markets," he said.
"Through these partnerships the country needs to build capacity in key elements of the green hydrogen value chain such as renewable energy, electrolyser technology, fuel cell technology, manufacturing, hydrogen-based industrial processes, and sustainable carbon sourcing," concluded Grobler.
Germany
The South African petrochemical company also set out plans to produce sustainable aviation fuel (SAF) for Germany.
Sasol will work with the LEN consortium, made up of Linde, Enertrag and Navitas Holdings. The group aims to take part in the H2Global auction.
Sasol said it aimed to use its expertise in Fischer-Tropsch technology in the process. The plan is to produce SAF through a carbon feedstock such as biomass and green hydrogen. The carbon and hydrogen are converted to synthetic gas, which is then processed into SAF via Fischer-Tropsch.
The South African company is considering how to produce SAF at its Secunda plant. Producing this fuel "is aligned with our long-term decarbonisation strategy", said Grobler.
"The H2Global consortium provides us with a powerful platform to support the development of these new technologies and their applications and markets."
Linde has electrolysis experience, while Enertrag produces renewable power. Navitas is a developer and constructor of solar photovoltaic (PV) systems.
Germany should launch its H2Global auction towards the end of 2021, Sasol said.
Recommended for you

Sasol, ArcelorMittal set out green hydrogen, carbon capture plans