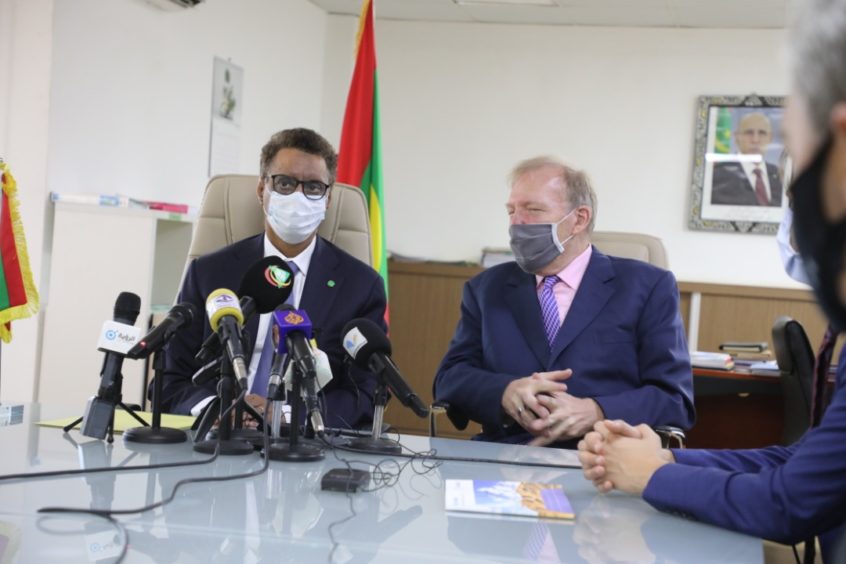 CWP Global has signed on to carry out a joint feasibility study with Hydrogenious LOHC Technologies on transporting hydrogen from Morocco to Europe.
The two signed a memorandum of understanding (MoU) to carry out the study this year. The plan will focus on transporting 500 tonnes per day, using Hydrogenious' liquid organic hydrogen carrier (LOHC) technology.
CWP is working on a 15 GW project near Tan Tan, in Morocco. The company said this would be the starting point for the feasibility study.
It aims to produce green ammonia for fertilisers and maritime shipping. However, it said it was also exploring the use of LOHC "as an alternative allowing them to transport green hydrogen directly to Europe".
CWP CTO Guido Schumacher welcomed the work with Hydrogenious on the study. The work will "serve to further explore the viability of LOHCs for long-distance shipping of green hydrogen, using our 15 GW Aman project as a model", he said.
The process binds hydrogen to toluene, which is easily transportable. At its destination, Hydrogenious offers a means to split the two.
"This marks another step in building the clean energy future we are working towards, by identifying the most efficient and cost-effective solutions to deploying green hydrogen and its derivatives in support of Net Zero by 2050 goals."
CWP signed on to the Mauritania plan, Project Aman, in 2021. The first phase will involve 3 GW of wind and 3 GW of solar. A second phase would add another 9 GW.
Toluene talks
LOHC Technologies CSO Andreas Lehmann said the collaboration "underlines the great strengths of our LOHC solution."
"As an option for storing and transporting hydrogen on an industrial scale, our LOHC technology has many advantages over other transport methods – particularly in terms of safety in urban areas or ports and the purity of the hydrogen achieved. We can also use the existing infrastructure for liquid fuels, further accelerating the development of the hydrogen value chain."
Using LOHC would involve benzyl toluene. It can be handled at ambient pressure and there are no hydrogen losses, even over long distances.
Ammonia is often considered to be the solution to shipping hydrogen, but is hazardous. CWP noted that LOHC is safe and cost efficient.
Hydrogenious signed on to explore hydrogen transportation with Adnoc in March 2022. A number of major investors, including Chevron, JERA and Temasek, back the company.
Recommended for you

Hyphen sets sail for Namibian hydrogen exports