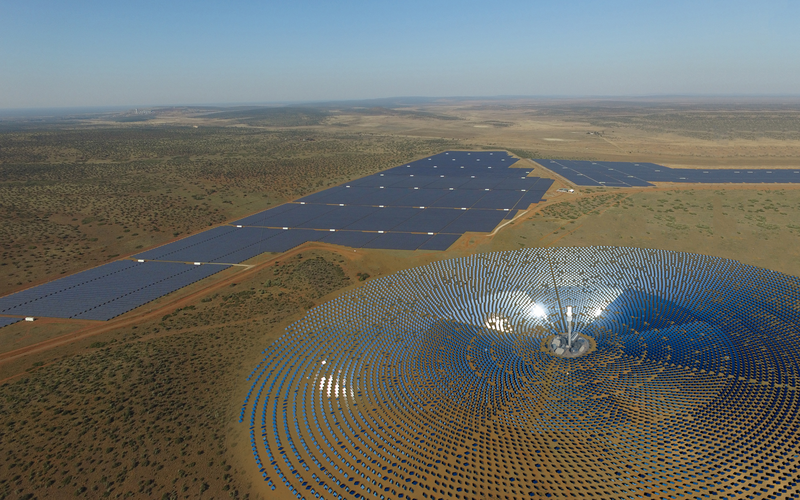 South Africa's Transnet National Ports Authority (TNPA) has shortlisted three groups to build a new port in the Northern Cape, which will export green ammonia.
TNPA named the groups as Boegoebaai Port & Rail Consortium, Boegoebaai Development Consortium and Project Elephant Consort.
The agency did not name those involved in the groups. Port of Rotterdam and Koninklijke Vopak are involved in two of them, Bloomberg reported.
TNPA said it had shortlisted the three groups to provide proposals on design, funding and construction. The work would involve a new port and associated rail infrastructure, in the Boegoebaai area. Eight groups had responded to the request for qualification (RFQ) in August 2022.
In addition to green ammonia exports, it would also provide logistics for manganese and other commodities from the province. The site for the port is 20 km south of the border with Namibia, in the Richtersveld area.
Sasol signed up to lead a feasibility study, with Northern Cape Development Agency (NCEDA), on exploring Boegoebaai's potential for hydrogen and ammonia exports.
Northern Cape launched its provincial hydrogen strategy in 2021.
South Africa Infrastructure Minister Sihle Zikalala highlighted the Boegoebaai green hydrogen plans earlier this year. The "hydrogen project has a potential to create an additional 35,000 work opportunities once it commences and all feasibility studies are completed".
TNPA has set out its hopes around Northern Cape as a mining destination, catalysed by the rail and port infrastructure. The province already has a number of solar and wind farms, including projects from Germany's PNE Group.
Exporting fuels
PNE, this week, signed a deal to produce e-fuels with S.E.T. Select Energy in South Africa's west coast. The plan would be to produce 500,000 tonnes per year of these fuels, from green hydrogen.
PNE said it was working on a 1 GW electrolyser, powered by wind and solar photovoltaic (PV).
Northern Cape lacks grid capacity, which triggered the plan to produce e-fuels, rather than supplying power for local demand.
Recommended for you

OCP calls first mover advantage in move to green ammonia