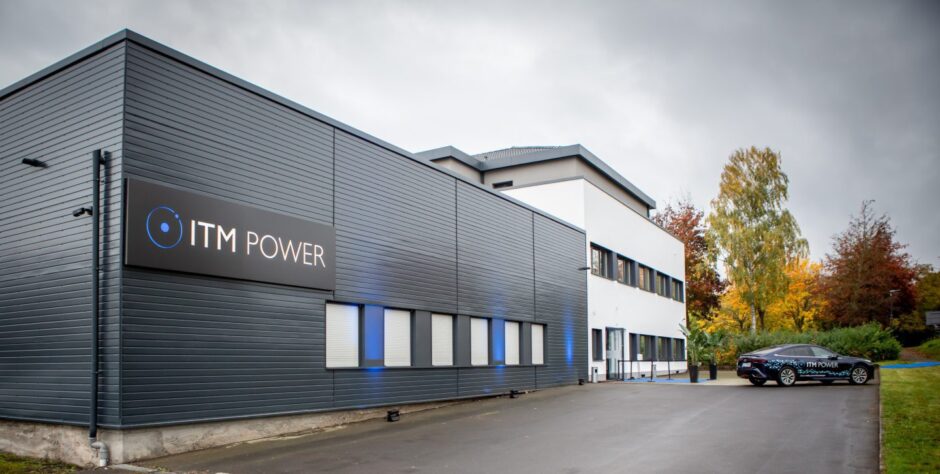 ITM Power has officially opened its office in Germany, highlighting the appeal of access to the European Union market for hydrogen.
The company, which is headquartered in Sheffield, announced an entry into the US on October 16.
In Germany, ITM now has an office in Linden, north of Frankfurt. The company said the location would be its base for "responsive aftersales services across continental Europe".
ITM is now storing its stacks at the Linden site for fast delivery to customers, in addition to repair and maintenance facilities. Linden will also be the home of ITM's global business development.
ITM CEO Dennis Schulz said the UK and Germany had recently signed a collaboration agreement on deploying hydrogen projects and creating "a cross-border hydrogen economy.
The move to Linden "brings us closer to our customers in our core markets today, Germany and the wider EU. ITM is growing, and we are gearing up for an increasing degree of local content creation in the EU."
ITM held an official opening event on October 24.
Market access
The move into Germany follows shortly after the announcement on the entry into the US. The move into the US is "asset light", the company said, and builds on its relationships with various companies.
Schulz said the US had the potential "to become one of the largest markets for green hydrogen". The US government has provided a range of support for hydrogen, including the Inflation Reduction Act (IRA) and the National Clean Hydrogen Strategy and Roadmap.
Setting out its earnings in August, the company commented on its plans to move into Germany. Such a step, it said, saw it "gearing up for an increasing degree of local content creation in the EU".
ITM has faced a number of challenges. Its results for the year ending in April 2023 saw revenues of £5.2 million and an adjusted EBITDA loss of £94.2mn.
In January 2022, ITM reported it had won a 1.95mn euro award under Germany's Sinewave project. The company has won work, with Linde, from RWE under its hydrogen production plans at Lingen.