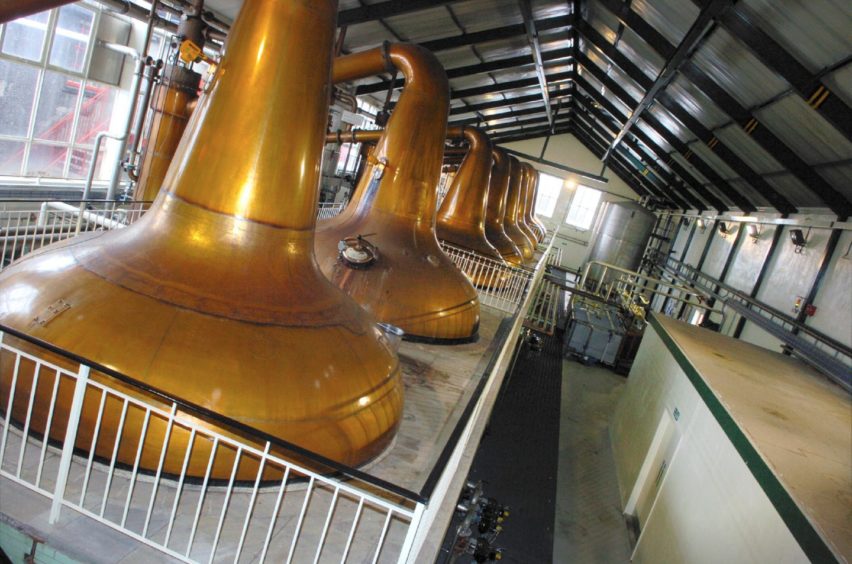 A pioneering project that would use wastewater from an Aberdeenshire distillery as a feedstock for producing clean-burning "green" hydrogen is in the running for a funding injection.
The proposed £3.6 million, three-year "WhiskHy" scheme involves installing an electrolyser – used for splitting water into hydrogen and oxygen – at Ardmore distillery in Kennethmont.
The group is led by London-based electrolyser development start-up Supercritical, which is a past recipient of funding from the Aberdeen-based OGTC, the new name for the Oil and Gas Technology Centre.
It recently completed a feasibility study into the project, which was funded to the tune of £53,000 from the first phase of the UK Government's £10m Green Distilleries Competition.
Supercritical was one of seventeen companies, 11 of which were Scottish, to receive backing for studies in the first round.
WhiskHy is now competing for a share of the spoils from phase two, through which the bulk of support, £8.99m, will be made available for 3-5 demonstration projects.
The winners will be announced next month.
If successful, the WhiskHy team expects to produce almost 165,000 70cl bottles of "zero carbon dioxide" whisky per year, reducing annual CO2 emissions from the distillery by 71 tonnes.
Partners believe wastewater can be used in the electrolysis process, in place of valuable freshwater, and intend to test the theory.
Produced Hydrogen would be fed into the distillery's boiler to show that it can replace the liquefied petroleum gas fuel stock currently used to generate steam for heating the stills.
The combustion boiler would require "minimal modifications" to accommodate hydrogen, according to the WhiskHy partners, whose number also includes the Xodus Group consultancy and assurance and risk management firm DNV.
For hydrogen production to be "green", the electrolyser must be powered with electricity from renewable energy sources.
To keep the costs and timescales in check for the pilot, green-tariff electricity will be supplied from a grid connection at the distillery.
If the pilot goes to plan, partners would look to move onto a "full decarbonisation" of the distillery, which would involve powering the site with nearby wind turbines and possibly solar panels.
In the feasibility study, partners acknowledged that "social concerns" around the installation of new turbines would need to be addressed.
Supercritical said its research demonstrated a "clear pathway" for Ardmore to become a zero-carbon distillery, reliant only on its local natural resources, by 2040.
Chief product officer Luke Tan said the study was a great opportunity to demonstrate the potential of the firm's technology.
He predicted Ardmore distillery would be "the first of many" to benefit from the firm's UK-developed high pressure, ultra-efficient green hydrogen solution.
The Scotch Whisky Association has set the ambitious goal of net zero operations for the sector by 2040, and Beam Suntory, which owns Ardmore distillery, is aligned with that goal.
Alistair Longwell, a senior manager at Beam Suntory, said: "We are aiming to go beyond net-zero carbon emissions across our value chain by 2040 – and technologies like Project WhiskHy will help us get there."
Recommended for you

ABB joins HyPilot electrolyser project alongside Yara, Equinor, and Gassco