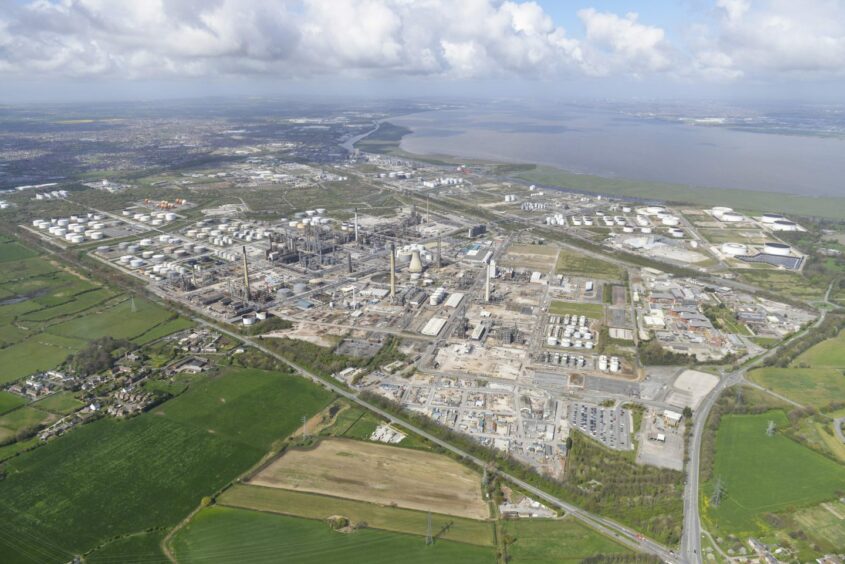 India's Essar Group has launched a new unit to focus on the energy transition, with the UK to play a leading role in its plans.
The plan involves a $2.4 billion investment in the UK and $1.2bn in India. The UK investments will focus on the Stanlow site, with Essar saying the investment will reduce industrial emissions in northwest England by around 20%.
Essar Energy Transition (EET) will oversee the new investment plans.
"The launch of EET is a major milestone in Essar's long-standing commitment to put the UK at the forefront of low carbon energy," said Essar Capital director Prashant Ruia.
"We are excited about the opportunity to drive the UK's energy transition by producing low carbon future fuels which will help eliminate around 20% of the industrial carbon dioxide in Northwest England. In doing so, it will provide a blueprint for how traditional industries globally can be successfully transformed into hubs for the production of future energies."
Project plans
The Stanlow refinery will become one of the most sustainable refineries in Europe, Essar said. In addition to domestic supplies, the company will import green ammonia from India to the UK and other international markets.
EET covers a number of projects. These include Essar Oil UK and Stanlow Terminals, covering its existing refining and marketing business.
It will also cover Vertex Hydrogen, which is working on a plan to build 1 GW of blue hydrogen capacity in the UK, with options to scale up to 3.8 GW.
Vertex signed agreements last week to deliver more than 1 GW of low carbon hydrogen to leading industries around its site at Ellesmere Port, at the heart of the HyNet North West cluster. The company hopes to begin producing in 2026.
The £2bn project involves the capture of 1.8mn tpy of CO2, more than 10% of the region's industrial emissions. Vertex is a joint venture of Essar and Progressive Energy.
Global drivers
In India, it will invest via EET Future Energy, which is developing a 1 GW green ammonia plant. The Indian government published its National Green Hydrogen Mission in early January.
Essar said hydrogen and biofuels are becoming globally significant fuels. "The UK is positioned strongly to spearhead the rapid growth of the European low carbon fuels market," it said. "The UK already benefits from an advanced regulatory and policy framework to support low carbon energy production".
The company cited UK government plans for 10 GW of hydrogen by 2030. EET expects that around two thirds of its cash flows could come from low carbon sources by 2030.
EET managing partner Tony Fountain said the company's plan would "not only help deliver the UK's net zero ambitions and the enormous environmental benefits therein, but will also secure the long term sustainable future for Stanlow, protecting and creating new highly skilled job opportunities at the heart of the Northern Powerhouse economy for generations to come."
Beyond EET, Essar is also investing in LNG supplies in India. This includes LNG truck manufacturing and fuel stations.
The company is also working on a 4 million tonne per year green steel complex at Ras-Al-Khair, in Saudi Arabia.