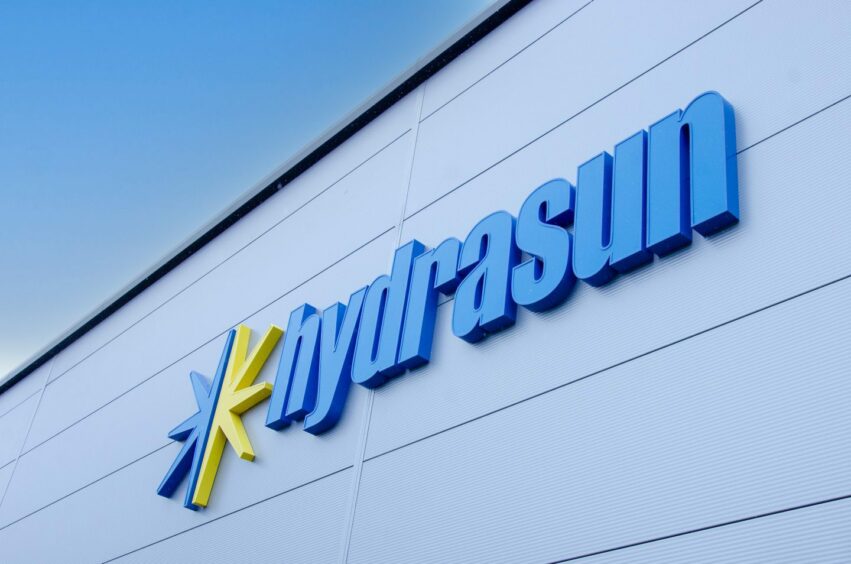 North-east firm Hydrasun is putting the final touches on its eagerly-awaited hydrogen training courses, ahead of putting them to market this year.
While there is no hard and fast date for launching the classes, chief operating officer Neil Thompson says they will go live "within the next couple of months".
It comes just over a year after the energy services firm unveiled plans to hone in on hydrogen, with a raft of initiatives, including the launch of a new £1.26 million skills academy.
When announcing the facility in July 2022, company chief executive Bob Drummond said he wanted it to have "the best hydrogen safety course in the world".
In the subsequent year Hydrasun has been going great guns on getting the skills academy – located at its headquarters in Aberdeen's Gateway Business Park – ready for  trainees.
Scot Gov support
As part of that it secured a grant of £475,000 from Holyrood, through the green jobs fund, and yesterday the company showcased its progress to Richard Lochhead, Scotland's minister for small business, trade and innovation.
Mr Lochhead said: "Hydrogen is a massive opportunity for Scotland in terms of delivering our energy needs, but also achieving our net zero targets and creating new jobs in the process. It is great to see Hydrasun, a company born from the North Sea oil and gas industry in the 1970s, opening a hydrogen skills academy in 2023."
He added: "It is not just about protecting existing jobs; it is about creating new ones. Studies carried out by the Scottish Government show us that the number of positions that can be created in hydrogen could amount to anywhere between tens of thousands, and hundreds of thousands."
Hydrasun cracking on with its transition
Hydrasun employs just shy of 500 people across its operations, 387 of which are located in Scotland – a significant proportion of those are in Aberdeen.
Since unveiling its lofty hydrogen ambitions the company has been far from sluggish in working to turn them into a reality.
Revenue from activities related to the low carbon fuel were £8 million for the 2023 financial year, and Hydrasun is aiming to up that to £15m for FY24.
Hydrasun launched its hydrogen division seven years ago, and has since delivered scores of projects, mostly relating to green hydrogen.
Mr Thompson, who has overall responsibility for the company's hydrogen division, said: "The main purpose of Mr Lochhead's visit was to showcase the hydrogen skills academy, and to give him an update on our energy transition. We were fortunate enough to receive significant funding from the Scottish Government, so we wanted to highlight the progress made.
"That includes the fit out of the building and the development of the training courses, and we're at the stage now where we're about to launch the classes into the market and allow people to attend them. A lot of collaboration has been done with the various bodies in the north-east from a skills development point of view.
"It's early days but the interest is there, and it's important to have the courses in place to allow the hydrogen industry to grow."