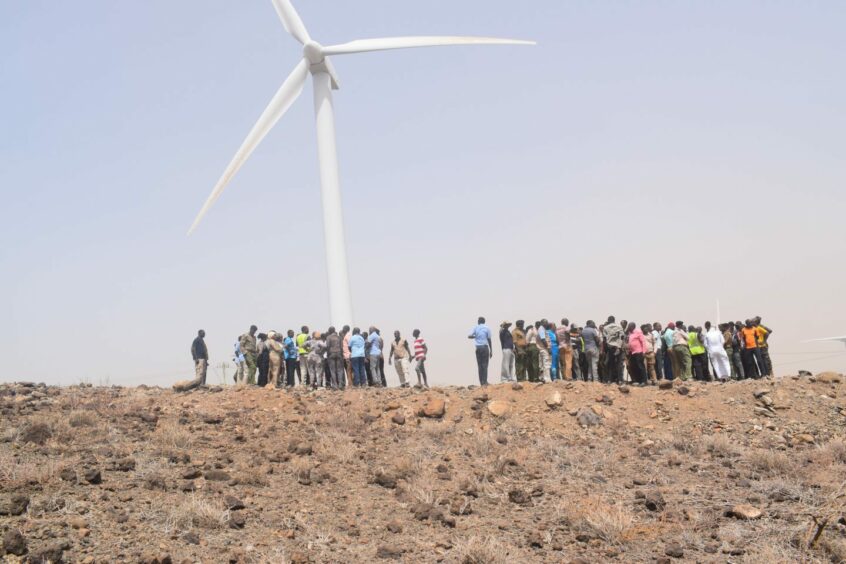 Ramping up new renewable energy projects in Africa could be revolutionary, promising new investment and an economic boost.
In order to ensure that locals benefit, domestic manufacturing could play a key role but, thus far, it has been largely neglected. Strengthening local supply chains could play a part in creating employment and also tackling challenges in local generation.
Sustainable Energy for All (SE4ALL), in a report launched in early 2023, said there were "opportunities for strategic partnerships" between Asian and African states.
"However, these manufacturers require a range of pull factors such as local market potential, availability of necessary infrastructure, favourable enabling environment and a strong local supply chain, to be in place before they will consider investment opportunities in Africa," it said.
Demand gap
The report, by Sustainable Energy for All (SE4ALL), said the energy transition could drive a 6.4% increase in GDP from 2021 to 2050 and create 8-14 million jobs. Furthermore, increasing domestic generation would reduce Africa's need to import fossil fuels.
"If we look at the solar supply chain in Africa it is not set to meet the increases in installed solar PV on the continent," said Rystad Energy senior solar supply chain analyst Marius Mordal Bakke.
"To meet the growing demand from around 4 GWdc this year to a forecasted 10 GWdc in 2025, we have around 800 MWdc of regional module assembly, 550 MWdc of cell manufacturing capacity. And of the early value chain commodities polysilicon and wafer we have respectively around 300 MWdc and 50 MWdc."
As a result, the gap between supply and demand for solar is "significant", Bakke said.
"This means that Africa will be dependent on, most likely, imports of Chinese modules to meet the demand for installation. As there are imbalances present in the value chain, Africa will also be dependent on imports of earlier value chain components to utilise their module and cell manufacturing capacities."
Local content
SE4ALL said China had the greatest potential to drive change. The three African states best positioned to capture some of this manufacturing are Morocco, South Africa and Egypt, the report said.
"It would be good to have manufacturing locally, but it needs funding. When developers are working on new energy projects they will go for the cheapest, which poses challenges for new industry. Too often, the local supply sources are not reliable," Linklaters partner Justin Faye said.
To drive the change, though, it will require further support from governments. Concrete incentives like reduced sales tax on locally produced equipment would be one such step that immediately encourages domestic plans.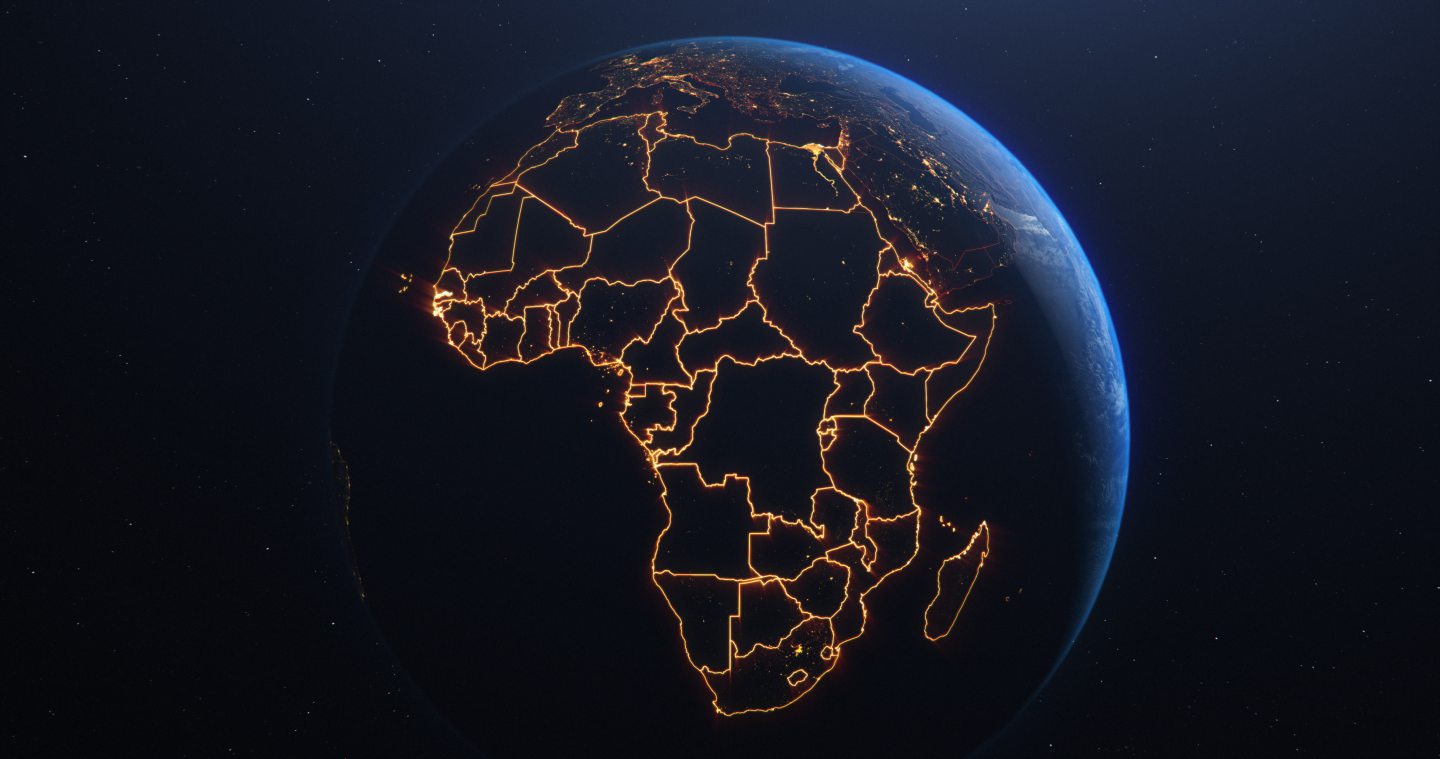 "The Africa Renewable Energy Initiative that was launched in the beginning of 2023, which aims to unlock $850 million to advance manufacturing within renewable energy across the continent, could see further increases to the regional PV value chain," said Rystad's Bakke.
Some research suggests the cost of module manufacturing in African countries, compared to China, "implies that at least module assembly is likely to ramp up under the initiative. Looking to other regions that are currently trying to onshore the PV supply chain it is evident that this will take time, and the primary additions are likely to be within the cell and module manufacturing in the coming years."
Zimbabwe imposed a ban on raw lithium exports in December 2022, in order to encourage local processing. The country's lithium currently goes to China and South Africa. Namibia took a similar step in June this year.
Fitch Solutions warned that such steps could create a "serious bottleneck" for industry. In Zimbabwe, it said, "miners will likely be pressured to curb production to minimise operational complications".
Following examples
How to find the right balance for local content, of carrot and stick, is an inevitably contested area, even in more mature sectors such as oil and gas or mining.
"Local content is being developed in many countries in other sectors, such as mining and oil and gas. Nigeria, for instance, has local content requirements that have helped create a strong local industry," said Linklaters' Faye.
"Around the continent, there's more and more focus on local content. These local companies can have a competitive advantage but will need their own sources of reliable power – forcing manufacturers to look at their own energy supply chain."
Another step is to provide certainty for demand. Feed-in tariffs (FiTs) would be one such step, as would setting a timetable for future renewable energy licence rounds – and sticking to them.
South Africa
One country that started in the right direction and then lost momentum, because of a failure to maintain the pace of licensing, is South Africa.
The country looks like a bellwether for this energy transition. The country is largely reliant on coal, accounting for around 80% of power generation. It is also a major employer, with around 90,000 jobs involved in mining and another 50,000 or so at Eskom's coal power plants.
Minister of Mineral Resources and Energy Gwede Mantashe is a key backer of the coal sector, defending it against competition from renewables. Employment plays a major role in his argument.
While new coal-fired power plants are probably impossible, the government is keenly aware of the importance of protecting jobs, particularly given unemployment in the country of around 33%.
Mantashe's ministry published a draft South African Renewable Energy Masterplan (SAREM) in July. The document made much of the employment opportunities presented by renewable energy. The first four independent power producer rounds, focused on renewable energy, created 63,291 job years, the report said. The solar sector in South Africa employs around 20,000 people already, it continued.
Misfiring
The early successes of the renewable energy bid rounds faded, though. Companies had set up shop in South Africa on the basis that the government would continue offering opportunities for new generation.
However, the pipeline of new projects stalled, with SAREM blaming local content rules and grid constraints.
"As a result, market confidence in South Africa's utility-scale public procurement appears too low to underpin industrial and inclusive development on its own," the report said.
The government's steps to relax rules on independent generation have seen a newfound interest in the sector. SAREM found that in 2021, only 86 MW of renewable energy projects were registered. In 2022, this rose to 1.6 GW and, in the first quarter of 2023, companies have registered 2.5 GW.
Battery production
One area of potential growth would be in domesticating production facilities for batteries. A Bloomberg New Energy Finance (BNEF) study in 2021 argued producing battery precursors in Congo Kinshasa would be three times cheaper than doing it in the US. It would also result in 30% fewer emissions than manufacturing in China.
A United Nations report suggested other countries that could develop production facilities for batteries included Zambia, South Africa, Morocco, Madagascar and Zimbabwe. Investments in such sites could leverage the Africa Continental Free Trade Area (AfCFTA), it said.
The UN report went on to say creating jobs in the clean energy sector required a number of steps. These include integration of technology, industrial policies, education and skills training.
The SE4ALL report said there was insufficient local demand for a gigafactory. However, battery refining in Africa can compete on cost with Chinese facilities. Manganese sulphate costs, for instance, delivered to the European Union from China would be $972 per tonne. From South Africa, these costs fall to $661.
Security of supply
Discussions of supply chains in Africa, and their ability to meet new demand, is focused on employment. However, developers should also bear in mind access to equipment and some of the problems thrown up during COVID-19.
China's policy in response to the pandemic was famously draconian. Domestic lockdowns impaired the ability of manufacturers to export products around the world.
Rystad Energy reported in July the European Union was sitting on an increasing hoard of solar photovoltaic (PV) panels. EU importers have become newly concerned around energy security, not least because of the traumatic disruption of gas supplies from Russia.
These two events – the invasion of Ukraine and the pandemic – both have demonstrated the fragility of international trade. Governments and consumers would do well to consider the benefits of local or "friendshoring" a manufacturing base capable of building equipment for the renewable energy sector.
Raising concerns over vulnerability in supply chains, IRENA has reported that China has more than 80% of the manufacturing process for solar panels and 60% of wind turbine manufacturing. More broadly, Asia accounts for 63.6% of jobs in the renewable energy sector.
Linking up
Africa is the next great frontline in the world's energy struggle. Power and energy consumption is incredibly low, particularly in sub-Saharan Africa. Low carbon emissions, in this case, making modern life impossible – with all the resulting challenges around health, economy and opportunities as a result.
Electrifying Africa in the cleanest way possible would provide benefits in terms of improving people's lives while also creating and enabling new industries.
However, tackling generation is just one of the interconnected problems facing Africa. In addition to insufficient investment in this area, many countries lack the needed grid connections that would link consumers to generation.
Natural resources should make Africa a natural destination for renewable energy investments. This, in turn, can drive low-carbon hydrogen production and a chemicals industry. For now, though, uncertainty about demand restricts the amount of investment available.
There are some positive signs. Earlier this year, Nigeria reported construction had begun on a Chinese-funded solar PV plant, near Abuja. It took 10 years to reach this point from the initial deal, demonstrating some of the challenges in such investments.
Manufacturing to support the renewable energy sector should be an easy win. This would boost domestic economies and should be able to attract development finance initiatives. Support from governments, both in terms of demonstrating demand and assuaging political risk fears, is critical for progress.
Recommended for you

Big milestone for major hydrogen plant near Kintore