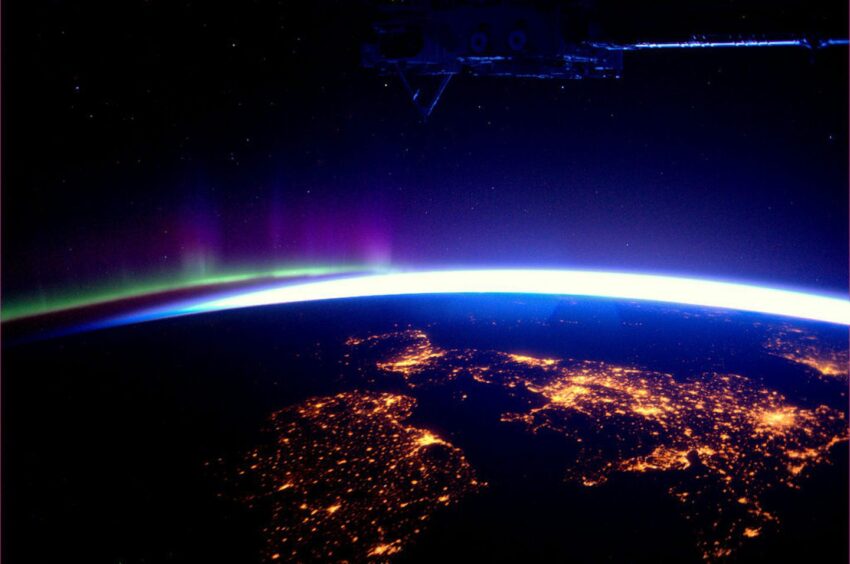 Alongside offshore oil, gas, wind and hydrogen, the North Sea could play host to space-based solar collectors under plans proposed by a UK technology developer.
UK-based Space Solar has plans to use solar power-gathering satellites in orbit, which would beam energy via radio waves to receiving stations on Earth.
Its proposals were lent government backing last week after a meeting between UK Business Secretary Grant Shapps and Saudi Arabian Space Commission chairman and communications minister Abdullah Al-Swaha, in which the firm was namechecked as part of a potential collaboration with the Kingdom on space-based solar power.
A statement from the Department for Business, Energy and Industrial Strategy said the collaboration would open "significant commercial opportunities for British businesses", including between Space Solar and the developers of NEOM, Saudi Arabia's desert city megaproject.
BEIS said the initial collaboration could see each nation committing significant investment into developing space based solar power (SBSP) in the coming years.
Space Solar's vision comprises sending a kilometre-scale satellite into a high earth orbit. Using lightweight solar panels and a system of mirrors, it would concentrate sunlight onto panels, with electricity then converted into high frequency radio waves.
Power would be beamed to a receiving antenna on Earth, described by the company as "like a large net, strung out horizontally over an elliptical area occupying about 6 km x 13 km".
In highly populated countries like the UK, Space Solar says "the best location for them is offshore, perhaps adjacent to offshore wind farms where they can pick up on the existing grid interconnections," opening a potential avenue for large North sea developments.
In less densely populated countries collectors could also be placed on land, potentially with arable farming underneath.
(Reassuringly, its FAQ section also makes clear that the system "by design cannot be used as or converted into a weapon.")
Speaking with The Times this week, the firm's joint chief executive Sam Adlen said Saudi interest was piqued by the potential to redirect the array from the UK to another collector to help power Neom when needed, alongside the country's wider interest in investing in "moonshot" technology.
"There's a real partnership to be developed that can have a huge impact on the future of net zero, energy security and really help create an era-defining, new energy source," he said.
Commenting on last week's meeting Mr Shapps said: "Collaboration on a global scale is an essential part of realising the UK's ambitions in science and innovation, which is why I am excited to be here in the Gulf – where we are now playing an integral role in influencing energy transition plans – to develop our bilateral relationship with a state so open to business, and with aspirations so grand."
Cost-competitive
Despite the "moonshot" nature of the technology, Space Solar is confident that its project economics stack up. Given a geostationary satellite see the sun at almost all times, the company says the system could provide "continuous base load and dispatchable power, day and night all year round, irrespective of the weather."
It notes that studies of space-based solar power economics claim that the Levelised Cost of Electricity (LCOE) could be around £50/MWh, making it competitive with some renewables, and considerably less than nuclear power.
Neither is the firm alone. The European Space Agency is developing its own development programme dubbed SOLARIS (shown in the video above), with the goal of establishing a bloc-wide approach for the nascent technology.
An assessment by Frazer-Nash Consultancy estimated it would cost around £17 billion to establish a first-of-its-kind commercial system in space, and around £3.6bn for a 2GW system thereafter – a sizable sum but one which compares more favourably than new nuclear power, Space Solar says.
The company has so far raised around £3.5 million to date, including funding from Neom and R&D funding from the UK Government, but has an initial plan for a trial project within six years which would provide around 6MW of power from a unit in low Earth orbit.
Recommended for you

BP cuts sod on US solar project