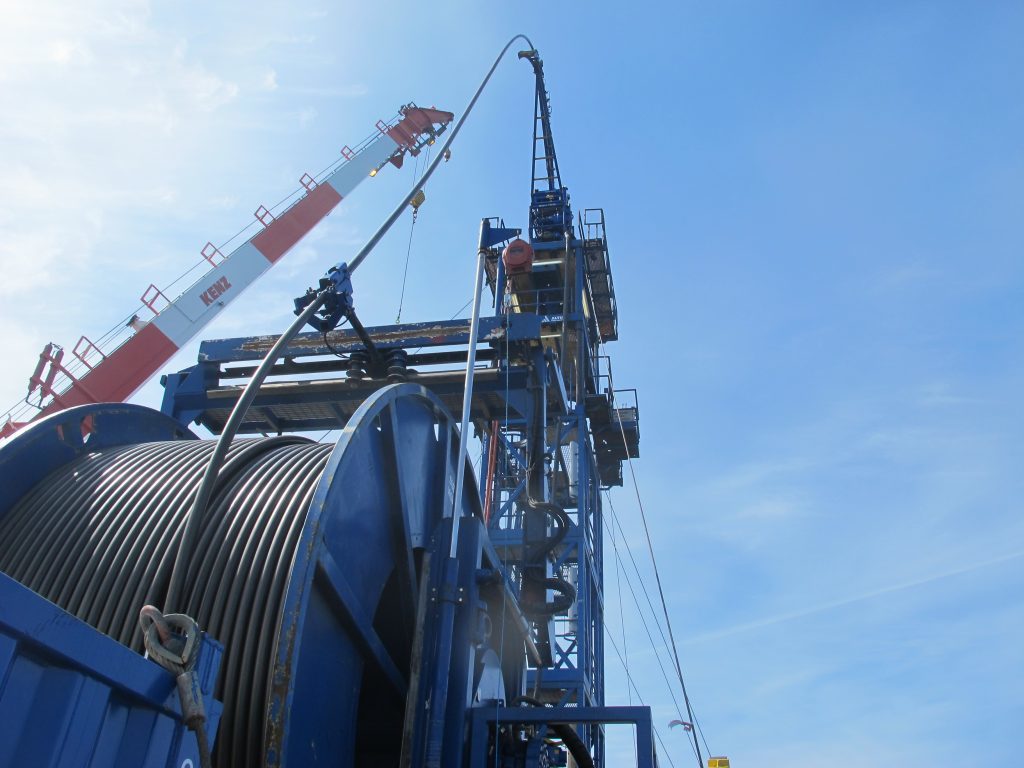 A pair of firms are making a play for Baker Hughes' coil tubing and pumping business, potentially paving the way for its takeover of rival Altus Intervention.
The Competition and Markets Authority currently deems oilfield services companies Archer (OSLO: ARCH) and IKM, both of which have north-east bases, to be "suitable purchasers" for the UK division.
A "term sheet" has been struck between Archer and Baker Hughes, with the former saying it "fits well" within the company's overall strategy to grow its drilling and well services.
Baker Hughes (NASDAQ:BKR) is looking to offload the coil tubing and pumping business in order to clear competition hurdles.
In March the company announced its bid to acquire wells specialist Altus, a move that would involve the transfer of 1,200 global staff, including more than 500 in Portlethen near Aberdeen.
A few months later the CMA launched a probe into the deal to establish whether it would negatively impact the UK wells services market.
The watchdog later said it had concerns that the takeover would leave only one other major supplier – Halliburton – in the market.
Meanwhile Baker Hughes would only face competition from "a small number of other suppliers that are much weaker competition in the UK", particularly with regards to coiled tubing and pumping.
Last month the CMA said divestments proposed by the oilfield services giant may be enough to allow the merger to proceed.
A consultation has now been launched on Archer and IKM's move to pick up Baker Hughes coiled tubing and pumping operations – it is slated to finish on February 1.
Vidar Haugland, chief exeucitve of IKM Testing said: "IKM see the potential acquisition of Baker Hughes CT & Pumping business as a great opportunity, fitting perfectly within our strategy to expand and grow our well services offering as part of the overall expansion of our integrated services to the energy sector."
An agreed deal would involve the transfer of four coiled tubing units along with related equipment, yard and support equipment, as well as all personnel working for the business, including key management and staff.
Customer contracts, inventories and all supplier contracts would also change hands.
Baker Hughes previously noted that the CMA has not questioned the core rationale of the deal.
For the proposed takeover to go through it requires Baker Hughes to select Archer and IKM as preferred purchasers, definitive agreements, final approval by the CMA, and board approval
It would be Archer's second acquisition this year, after it announced the acquisition of Romar-Abrado, a decommissioning specialist based in Aberdeenshire, last week.
In a statement the company said: "Archer Limited has signed a term sheet with Baker Hughes Limited to potentially acquire Baker Hughes' coil tubing and pumping business in the United Kingdom. The CT&P business fits well within Archer's overall strategy to grow our drilling and well services in UK and to further grow our integrated P&A service offering."
Recommended for you

Baker Hughes points to continued North Sea growth in Q3 results