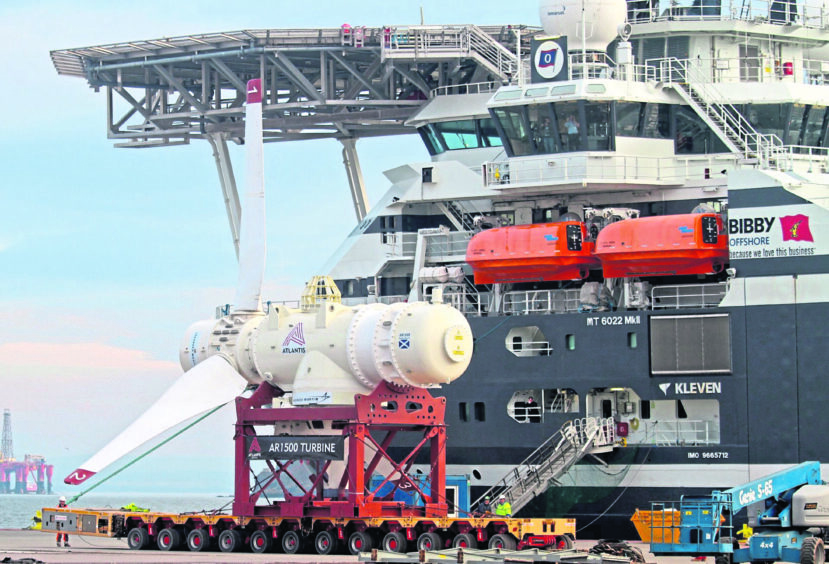 Troubled renewables firm Simec Atlantis Energy (SAE) (LON: SAE) has announced that one of its board members has left with immediate effect.
Mark Elborne has resigned his position as a nominated representative of the company's major shareholder, SIMEC, and will therefore step down as a non-executive director.
Edinburgh-headquartered SAE's chairman and board have thanked Mr Elborne for his "commitment in helping in the continuing development" of the firm and its projects.
A replacement has already been put forward and work is ongoing to complete the necessary nomination and screening processes.
The company said it will update the market when this appointment has been finalised.
Mr Elborne was previously president and chief executive at GE UK and Ireland from 2009 until his retirement in 2018.
GE is one of the largest industrial manufacturers globally and employs over 18,000 workers across more than 50 industrial sites in the UK.
In 2004, Mr Elborne joined GE as executive vice president and general counsel of GE Insurance Solutions.
Prior to that he was a partner at CMS Cameron McKenna, now CMS Cameron McKenna Nabarro Olswang LLP, from 1988 to 2004.
He qualified as a solicitor in 1983 after gaining a degree in history and politics from Exeter University, and was admitted to the Missouri Bar in 2004.
He joined the board of SAE as a nominated representative in 2018.
SAE, which operates the MeyGen tidal array in the Pentland Firth, has had to contend with a number of challenges in the last few months.
In July, the company announced its largest shareholder – GFG Alliance, the group controlled by industrialist Sanjeev Gupta – had wrested back control of the business from the clutches of receivers.
More recently, shares in SAE plummeted after it carried out a placing in order to raise £2.6million from investors.
It came after the firm posted pre-tax losses of £10.7m for the six months of 2021 to June 30, partly driven by MeyGen outages.
Recommended for you

Simec Atlantis Energy makes progress on MeyGen project