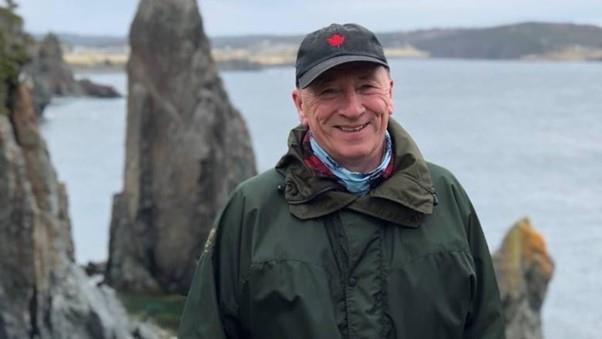 A Scottish tidal energy firm has drafted in a leading figure in Aberdeen renewables as it progresses towards commercialisation.
Gordon McIntosh is the new chairman of Edinburgh-headquartered QED Naval, replacing former occupant Peter Syme who has retired.
A founding member of Aberdeen Renewable Energy Group (AREG), where he is a director, Mr Mcintosh is also the chairman of Aberdeen International Associates.
From 1995 to 2016 he held senior roles in Aberdeen City Council, latterly as director of enterprise, planning and infrastructure.
At that point Mr Mcintosh was approached by the Government of Newfoundland and Labrador in Canada, to be the authority's deputy minister of natural resources, a role he held until 2018.
On top of his work with AREG, Mr Mcintosh was a director on the board of the European Offshore Wind Deployment Centre, otherwise known as the Aberdeen Bay Wind Farm, and was involved in the Aberdeen Hydrogen Strategy.
He also holds an honorary Professorship from Robert Gordon University.
Mr McIntosh said: "I am delighted to join QED Naval at this crucial time for the marine energy sector. Government funding for tidal energy has been severely restricted and we are not on track to achieve our net zero goals.  In the UK we have 50% of the EU's tidal energy potential, but we are still relying on fossil fuels for the majority of our energy supply.
"We want to build a new industry for Scotland, and the UK, which can then be exported globally, in the same way that the wind industry benefits Denmark and Germany. The UK has the chance to lead the tidal energy market globally but we must ramp up investment now."
QED was founded by Jeremy Smith, a Naval Architect with 20 years' experience within the defence research and marine industry.
Its flagship development is the SubHub tidal platform, a submersible system designed to support the commissioning, testing, transportation and installation of turbines to the seabed.
According to the Scottish tidal energy firm, the technology reduces the cost of deploying and maintaining turbines by 60%, and improves yields by up to 48%.
Mr Smith, QED's chief executive, said: "Gordon has extensive experience building businesses in the energy sector, as well as significant experience in marine energy development and policy. He has been a key player in projects to develop a joint supply chain which will prove invaluable as we move ahead with commercialisation of our tidal turbine technology. The supply chain is the aspect which will create highly skilled jobs in marine energy and will demonstrate the potential of a predictable, low-cost, domestic energy supply to reduce our reliance on fossil fuels."
The global tidal energy market is valued at £76 billion, with a predicted GVA of £1.4 billion by 2030, supporting some 4,000 jobs.
In the UK, experts predict that tidal power could account for up to 14% of energy needs.
Mr Smith added: "The shareholders, board and staff of QED Naval would like to thank Peter for his wisdom and guidance over his five years as Chairman. We wish him all the best for the future."
Recommended for you

Banchory turbine firm secures £100k Scottish Enterprise grant