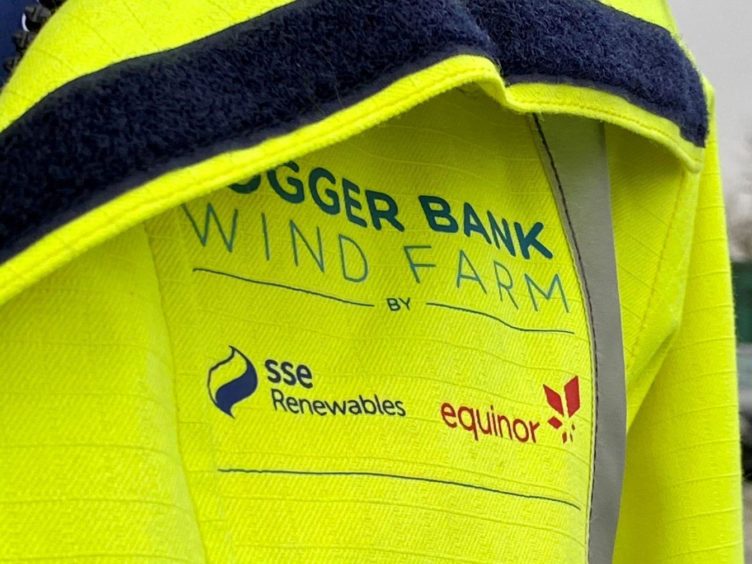 The announcement of financial close for a major North Sea development proves that "mega projects are the way to go", according to a renewable energy expert.
John MacAskill, principal consultant for London-headquartered wind engineering advisers Offshore Wind Consultants, says he's confident the Dogger Bank project will translate into "positive announcements" for the UK's manufacturing supply chain.
SSE Renewables and Equinor announced yesterday they had agreed the largest offshore wind project financing to date, allowing them to push on with the first two phases of the development.
Dogger Bank A and B will be constructed simultaneously off England's north-east coast, delivering a combined installed capacity of 2.4 gigawatts (GW).
Each phase will require total capital expenditure of around £3 billion, including the outgoings for the offshore transmission station.
First turbine installation is expected to take place in 2023.
Financial close on Dogger Bank C, the third section of the project, is due to follow at a later stage.
Mr MacAskill welcomed the outcome of the financial investment decision (FID), highlighting the importance of the project's scale in driving costs down.
He said: "It's great to see this get over the line. This is not just another project, it's a mammoth development.
"The contracts for difference (CfD) price they went in for was incredibly bullish but it demonstrates it can be closed. A huge amount of diligence has gone into this FID and it proves that mega projects are the way to go.
"It also demonstrates the industry's ability to take risks. Dogger Bank is going to use the 13MW GE Haliade-X turbines that are brand new – there's no history on it so how do you determine how well it's going to run?
"That kind of confidence takes good technical heft and a really big balance sheet but it demonstrates the technical expertise that Equinor and SSE can provide. That also breeds confidence."
Mr MacAskill said the level of investment and expertise required to deliver offshore wind at such size makes it difficult for smaller, dedicated developers to step up to the plate.
Instead, he explained it's probably going to take "E&P oil and gas majors" and the resources they have at their disposals to churn out major projects.
On the issue of supply chain commitments, a hot topic in recent months, Mr MacAskill said: "Dogger Bank demonstrates that you can build incredibly cheap offshore energy and I'm really interested to see what sort of supply chain developments there will be over the next few months.
"As someone who's passionate about manufacturing and engineering in the UK, I am sure there'll be some positive announcements.
"There's nothing signed on the FID so all the supply contracts are there to be reviewed and now with finance it can get going."
Dogger Bank is due to come online in 2026 and will have the ability to power 4.5 UK million homes each year.
The project snapped up 3.6 GW of offshore wind contracts in the UK Government's CfD auctions last year.
Earlier this week, SSE and Equinor announced it had rubber stamped power purchase agreements (PPAs), providing a route to market for the first two stages of the development, as well as paving the way for financial close.
Mr MacAskill added: "The singing of those PPAs was another massive milestone, not just for this project but ones that might look at merchant routes to market. That's the type of thing you need to do to build comfort in the economics of a project.
"If they were going to base their model on just selling on the market then that's a gamble. What this does is provide security, as well as showing the appetite for future projects."
Recommended for you

Windfall tax on generators a 'penalty' on renewables pioneers, says expert