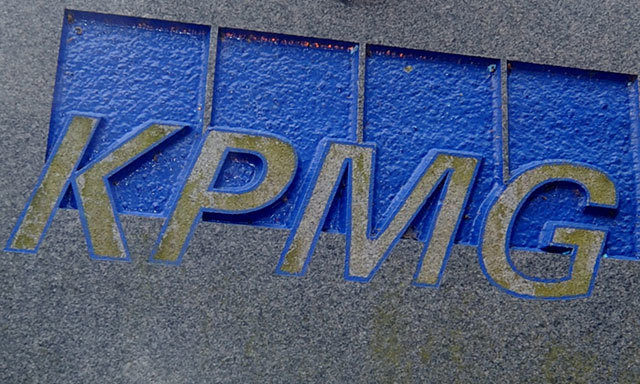 Accountancy firm KPMG has launched a new specialist energy lead advisory practice with the aim of supporting clients through the energy transition.
The team is comprised of more than 30 UK industry experts and plans are already in the pipeline to double its headcount to 60 specialists within the next year.
Newly promoted partner Gavin Quantock will head up the practice alongside KPMG's new global lead for energy & natural resources deal advisory, Adrian Scholtz.
Energy lead advisory aims to combine strategic expertise, sector insight and deal origination and execution in an effort to give clients a "unique combination of skills".
The announcement follows growth this year across KPMG's energy deal advisory services.
The division now comprises a growing team of over 150 specialist professionals providing deal related services including energy lead advisory, regulation, financing & debt advisory, integration & separation, transaction services, valuations and climate risk.
Gavin Quantock, partner, KPMG's energy lead advisory team, said: "The Energy Lead Advisory team will invest in supporting businesses and talented entrepreneurs to become the influential market participants of tomorrow.
"Likewise, the team will keep building on its successes on the global stage, working with a network of talent across KPMG member firms in key regions, most notably in the emerging energy markets."
Global lead for energy & natural resources deal advisory, Adrian Scholtz, added: "KPMG's team of industry-leading specialists has worked tirelessly in recent months to build a market-leading energy sector franchise.
"The COVID-19 pandemic and the countdown to COP26 have brought the issues facing the industry into sharp focus and we're now in an incredibly strong position to support some of the world's most dynamic businesses in their ambitions to de-carbonise and embrace the new 'net-zero' economy."
Simon Virley, partner and head of energy and natural resources at KPMG, said: "The focus of our clients on the opportunities and challenges of the energy transition continues to grow.
"Indeed, it has accelerated during the COVID crisis and will now receive a further boost as a result of the US Presidential election result and the forthcoming COP26.
"I am proud of the work we already do at KPMG to help clients seize the opportunities presented by investing in new markets and new technologies.
"Our aim is to be the most trusted advisor on the energy transition and the investment we are making in our Energy Lead Advisory and wider Energy Deal Advisory business will help us achieve that goal."