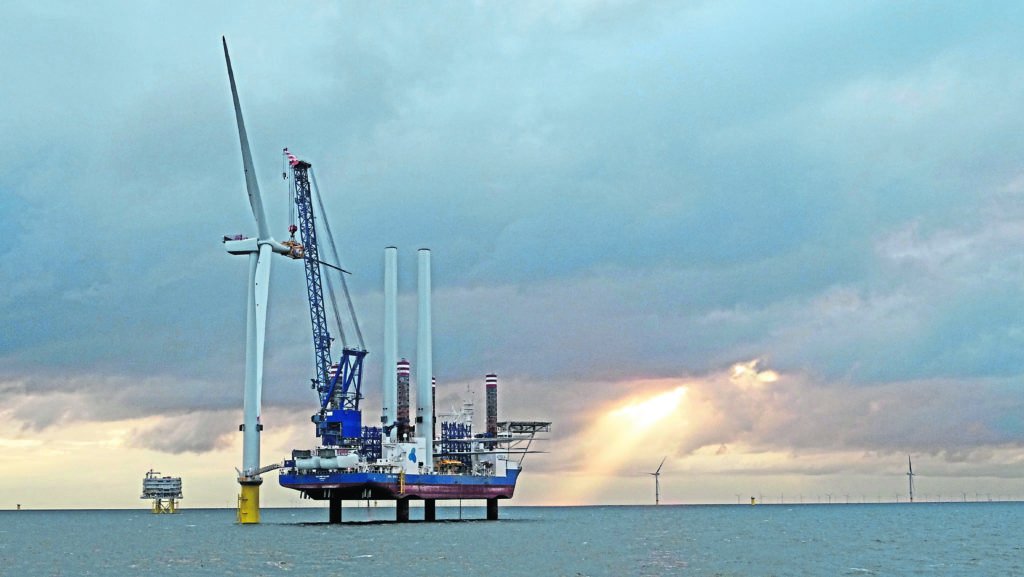 Ørsted is having to fork out millions of pounds in order to address cable issues at some of its offshore wind developments.
The Danish renewables giant made the admission in its first quarter 2021 results, in which it posted pre-tax profits of DKK 2.5 billion (£292m), compared to DKK of 4.2 bn (£490m) for the same period last year, a decrease of 40%.
The decrease has been put down to high earnings from Hornsea 1 and strong wind speeds in 2020.
Ørsted also said its Q1 results were impacted by a DKK 800 million (£93m) "warranty provision" related to cable protection system (CPS) "issues" at some of its offshore wind farms in the UK and Europe.
The fault, which the firm revealed could affect up to 10 of its developments, occurs when the CPS moves across the scour protection, such as rocks placed on the seabed.
In the worst-case scenario, it could cause the cables to fail.
The firm said it is taking "proactive measures" to ensure the long-term integrity of its assets by engaging in a "two-stage remediation approach" with "limited production downtime".
Estimated to have a total financial impact of around DKK 3 billion (£350m) in total across the next two years, it's hoped the work will remove the need to replace the cables.
Further investigations are ongoing in order to assess the impact on suppliers, partners and insurers, Ørsted said.
The firm's revenues for the first quarter were DKK 18.9bn (£2.2bn), a 23% increase on 2020's Q1 figure of DKK 15.3bn.
Ørsted was hit with a DKK 1.9bn (£222m) write down of its assets, while its earnings before interest, taxes, depreciation, and amortization (ebitda) fell by 29% to DKK 4.8bn (£560m).
Mads Nipper, group president and CEO of Ørsted, says in a comment to the interim report for the first quarter of 2021: "Ørsted's operational performance was good during Q1 2021 and slightly exceeded our expectations, and we've reached multiple strategic milestones.
"In our Offshore business, the Polish Baltica 2 & 3 projects with a total capacity of up to 2.5 GW were awarded contracts for difference and we've entered a new partnership in the Baltic States. We also signed an agreement to farm down 50 % of Borssele 1 & 2.
"In our Onshore business, we've made a strategic acquisition in Ireland and the UK, which provides us with a platform for future growth in the European onshore renewables market. We're looking forward to presenting an update of our strategy and long-term targets at our Capital Markets Day on 2 June."
Recommended for you

Near-full utilisation pushes Seadrill to healthy Q1 profit