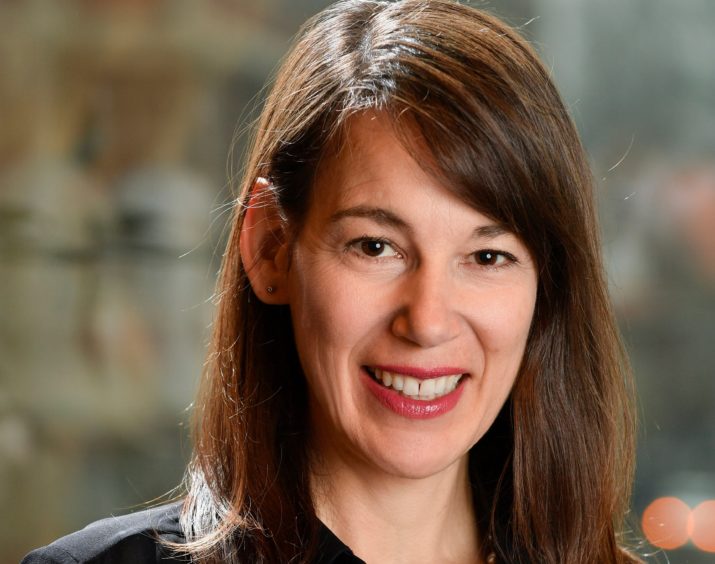 The chief financial officer (CFO) of Shell has cautioned that a ban on UK oil and gas exploration would mean "trade-offs" for the energy system.
Jessica Uhl highlighted that the majority of UK homes (85%) are still heated by natural gas and a "holistic understanding" is needed of the energy system, and potential new solutions, before resources are ruled out.
The top financial boss at Shell was speaking after it was revealed last month that UK ministers have been considering a ban on new oil and gas exploration in the North Sea, similar to Denmark.
She said: "Unless the country finds a new way of heating homes, and puts that in place relatively quickly, whether it be through electrification or some kind of hydrogen solution, whatever it may be, that will take time.
"In the meantime, you need to ensure security of supply to ensure that people can continue to heat their homes, their offices, hospitals, etc.
"So I think understanding how the system will transition is really important before you start deciding whether some oil and gas assets are worthy or not, because that gas will need to come from somewhere. Is it better to come from the UK? Does it have better CO2 profiles than perhaps the alternative?"
Ms Uhl noted that such a ban could include economic impacts in terms of jobs and wider investment.
However, she said Shell is keen to play its part with the transition.
"I think that holistic understanding is needed and to recognise that, fundamentally, what's going to change the energy system is customers and demand – how that shifts over time. As it shifts to electrification, hydrogen or other solutions.
"Shell wants to be there side-by-side with society, making all of those options possible. And hopefully finding the best one for the planet, the society, economically as well."
READ: Shell returns to profit and slashes debt in 'strong start' for Q1
North Sea Transition Deal
Ms Uhl also addressed a question on funding for the North Sea Transition Deal, a £16bn package, signed by the UK Government last month, to be delivered by 2030.
The deal covers funding for areas including hydrogen production, platform electrification and carbon capture and storage (CCS).
It has since become clear that the proposal, first announced as a joint investment between industry and government, requires most of the cash to be fronted by the sector.
Ms Uhl said Shell is "very pleased" with the Government's proposals, but added the question on funding "is an important one".
She said: "In terms of the funding. It's an important one. I think all sectors in society are going to have to contribute. Not one sector is going to be able to fund the entire energy transition.
"The wealth that's going to be required to change an energy system we've created over the last 130 years, the oil and gas sector in totality would struggle and, certainly, even one or two companies for a country would be insufficient.
"But we're all going to have to contribute our expertise, our energy, our passion and our resources to do what the planet needs. Again, Shell is looking forward to working with the UK Government, is pleased with what they're trying to do with the transition strategy, and to play our part going forward."
Recommended for you

UK won't hit net zero by 2050 on current course: DNV