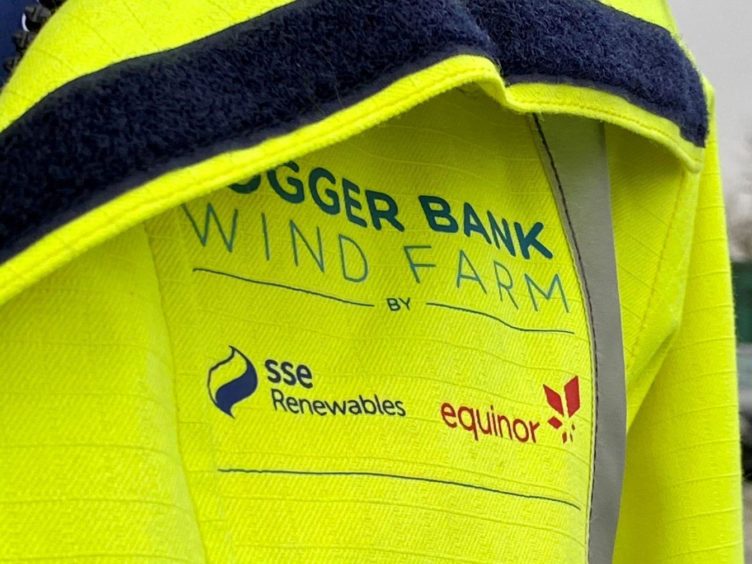 Hundreds more green jobs are to be created in the UK after wind turbine contracts for what will be the world's largest offshore wind farm were finalised.
Dogger Bank Wind Farm, a partnership between Equinor and SSE Renewables, and GE Renewable Energy have agreed a deal for the supply of turbines and a five-year service and warranty agreement for the third and final phase of the project.
A total of 87 unites of the 14 megawatt (MW) Haliade-X will be stationed in the North Sea as part of Dogger Bank C.
The contract awards are subject to the final part of the offshore wind farm reaching financial close, expected towards the end of this year.
It means GE is now confirmed to supply a total of 277 Haliade-X turbine to all three phases of the renewable energy project.
Due to its scale, the wind farm is being constructed off the north-east coast of England in three stages.
Dogger Bank C is a joint venture between SSE Renewables (50%) and Equinor (50%), while Italian giant Eni has a 20% stake in Dogger Bank A and B – the rest is owned by SSE Renewables (40%) and Equinor (40%).
With the completion of all turbine supply and service contracts for the 3.6 gigawatt (GW) development, GE has increased its estimate of UK green to around 470 – almost twice the 240 it predicted last September.
Around 300 of those are expected to be involved in the installation and commissioning activities across all three consecutive phases of the project, with a further 170 servicing roles under GE's five-year service and warranty agreements.
They will be based out of locations in the north-east of England, where GE will also build its turbine manufacturing facility for the project.
The 300 construction roles will be based out of locations across the north-east of England to be announced by GE in due course and include the 120 construction jobs already announced at Able Seaton Port in Hartlepool.
These new roles bring the total number of positions that will be created to support the delivery and operation of Dogger Bank to almost 3,000 so far.
Turbine installation for Dogger Bank C is expected to begin in 2025 ahead of completion of the overall project in 2026.
It's claimed one spin of the Haliade-X can generate enough electricity to power a UK household for more than two days.
Steve Wilson, SSE Renewables project director for Dogger Bank, said: "This is an exciting milestone and marks our continued progress towards financial close for the third phase of the wind farm, expected later this year.
"We're particularly proud that through our confirmation with GE of turbine contracts for the delivery of all three phases of Dogger Bank Wind Farm, the project will be responsible for the creation of hundreds more green UK jobs, both during construction and through to servicing.
"We now look forward to continuing our close collaboration with GE on this phase of the project and to demonstrating how the impressive Haliade-X technology can be installed safely, efficiently, and on a significant scale for the first time, during delivery of our world-class offshore wind project."
John Lavelle, president & CEO of GE offshore wind business said: "We are delighted to have passed yet another milestone in our collaboration with Dogger Bank with the finalization of the supply and service contracts for Dogger Bank C. Bringing the Haliade-X 14 MW to the third phase of the project proves that GE has the technology and know-how to address the fast-paced changes in the offshore industry.
"With all contracts signed, we are now looking forward to the next phases of our collaboration with Dogger Bank. Together, we will make a big contribution to the ever-accelerating energy transition in the UK."
Halfdan Brustad, vice president for Dogger Bank at Equinor, said: "This contract award represents much more than good progress on the project. It shows innovation, confirming Dogger Bank will be the first project to install the latest models of powerful turbines.
"It shows how Dogger Bank is creating highly skilled jobs in the North of England, across the construction and operation phases of the wind farm. It shows continuation of a strong, collaborative relationship between us and our partners, SSE Renewables, and our supplier GE.
"Dogger Bank is truly a world-leading project and we look forward to working with our partners and suppliers to deliver this project to the UK."
Dogger Bank Wind Farm is located over 80 miles off the north-east coast of England and each phase will be able to produce 6TWh of renewable electricity, totalling 18TWh annually.
That's the equivalent to powering six million UK homes each year or around 5% of the UK's electricity demand.
Recommended for you

SSE Renewables to combine two wind farms to create 'super project'