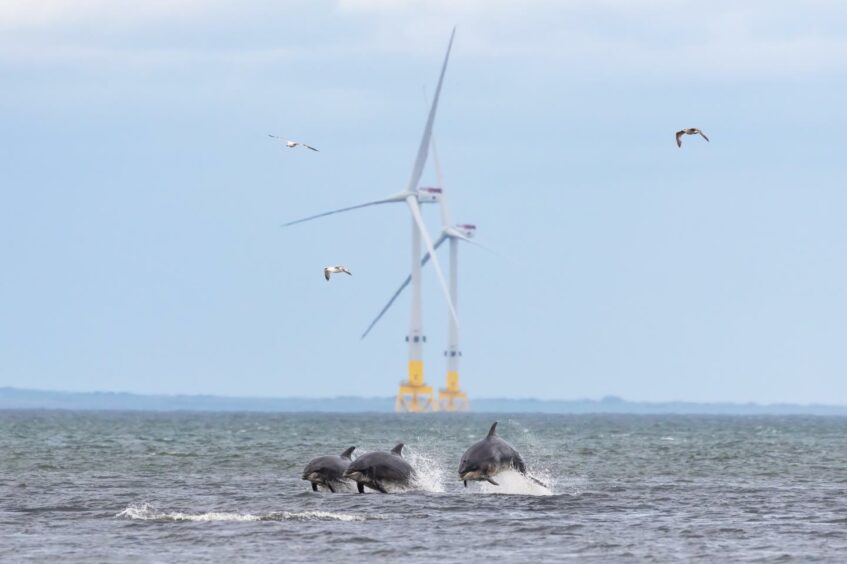 A major north-east offshore wind farm boosted its takings last year as the cost of energy in the UK soared.
The Aberdeen Offshore Wind Farm, visible from the shorelines of the Granite City, achieved pre-tax profits of £23.1 million for 2021.
That is a marked increase on 2020, when the development, also called the European Offshore Wind Deployment Centre (EOWDC), raked in £16m.
Turnover for the year topped £70m, compared to £49m previously, while operating profits was almost £32m.
Vattenfall, the Swedish developer being the EOWDC, put the rise down to "an increase in energy prices of 249% in 2021".
That was "partially offset" by a reduction of production electricity by 15%, as well as a "decrease of renewables energy certificates transferred".
Looking ahead the wind farm directors expect, based on current market trends, higher prices, translating to increased profits.
Although it will be 2022 that will be remembered for soaring energy prices, they were already well on the up towards the end of 2021.
By then gas shortages, spurred by Covid lockdowns finishing, as well as increased demand from Asia, were a growing issue, laying the foundations for what was to come.
As a result, electricity prices, which are dictated by the price of gas, for 2021 averaged £108 a megawatt hour (MW/h), compared to £31MW/h in 2020, according to Vattenfall.
Opened in September 2018 by First Minister Nicola Sturgeon, the Aberdeen Offshore Wind Farm cost about £340m to build.
Its 11-turbines, designed to act as a test bed for new technologies, are among the most powerful in the world, and are expected to operate for about 25 years.
The EOWDC is perhaps best known for attracting the ire of former-US President Donald Trump, who attempted to derail the development in 2014, over fears it would spoil the view from his Aberdeenshire golf course.
In 2019, about four years after his case was dismissed, Trump International Golf Club Scotland was told it had to pay £225,000 to the Scottish Government in order to cover the legal fees.
Recommended for you

Asia's offshore mega wind farms risk delays from ship shortage