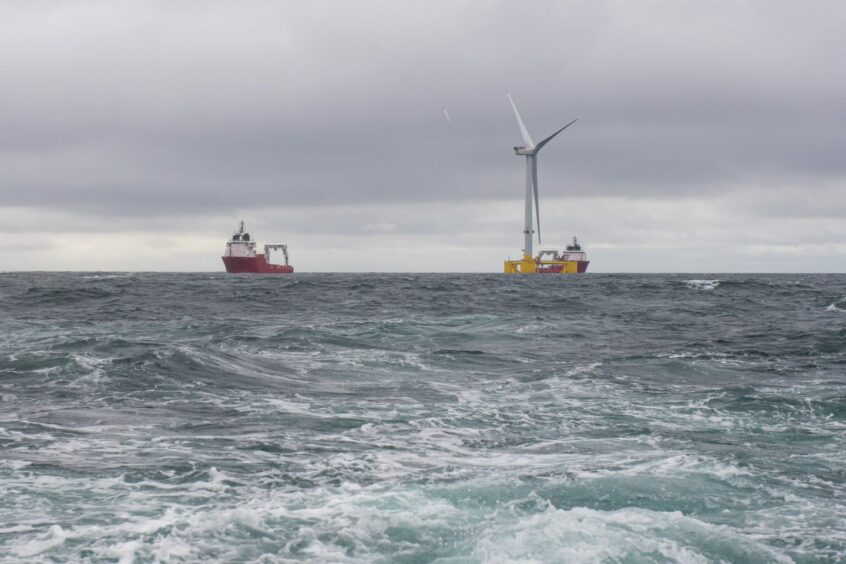 Work is still ongoing to iron out issues at the world's largest floating wind farm, well over a year since it became fully operational.
Allan MacAskill, who spearheaded the development of Kincardine, told a Scottish Renewables conference in Glasgow on Thursday that one of the five turbines at the project is still in need of repair.
It follows work to fix another of the units at the wind farm, about nine miles off the coast of Aberdeenshire, between the Granite City and Stonehaven.
Last year engineers were forced to remove one of Kincardine's V164-9.5MW Vestas turbines and tow it to a port for a patch-up.
"Return to port is not something we should be doing on a regular basis; it's not a good way of running and undertaking repairs," Mr MacAskill told the trade body's Offshore Wind Conference.
He also stressed the need for learnings to be developed so that maintenance work can be carried out "offshore, at the site".
"Returning to port in my view, and my experience of working with semi-subs in oil and gas and renewables, is something that you do once or twice in the lifetime of an asset for a major upgrade," he added.
Work is now ongoing to repair another of the turbines at the floating wind farm, which started up full production in October 2021 after Covid related delays.
With an installed capacity of 50 megawatts (MW), the projects five turbines are installed on WindFloat semi-submersible platforms designed by Principle Power.
Mr MacAskill said: "The motto of the boy scouts is useful; be prepared. Particularly when you are on a relatively small project with a tight team. Operations is quite difficult and fraught with challenges."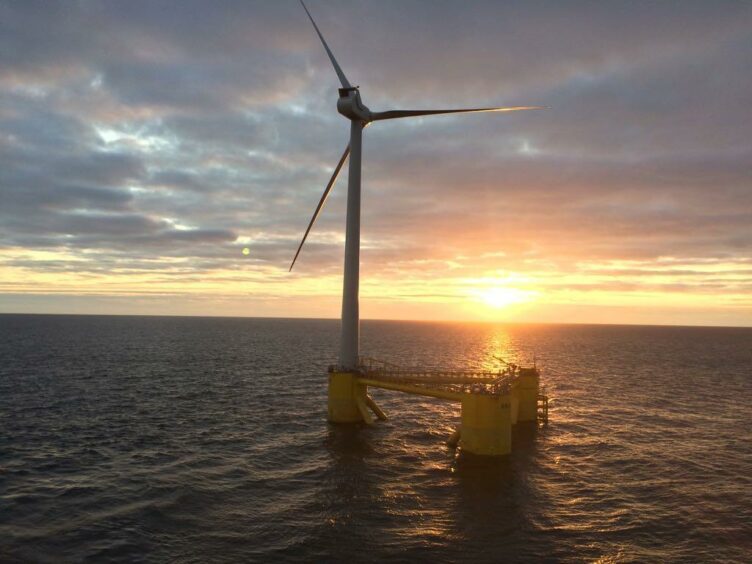 He added: "We did say we were going to be prepared, but other things happened and, to be quite frank, we weren't.
"We've had problems with the turbines. We will repair them – we've got one done and the other will be done soon. But, we're not doing it in the most efficient or effective manner, and there are much better ways of doing it."
As well as being the largest floating wind farm in the world, Kincardine is made up of the highest capacity wind turbines ever installed on floating platforms – it has an operational life of around 25 years.
Developers previously said the project will generate over 200 gigawatt hours (GWh) of green electricity a year, enough to power more than 50,000 Scottish households.
In addition to his work on Kincardine, Mr MacAskill is a director at Flotation Energy – the company's chief executive is Lord Nicol Stephen, former Deputy First Minister of Scotland.
Sharing his key lessons from developing the landmark floating wind farm, Mr MacAskill said: "Be prepared for failure, make sure you have contingency plans, and learn lessons for the future."