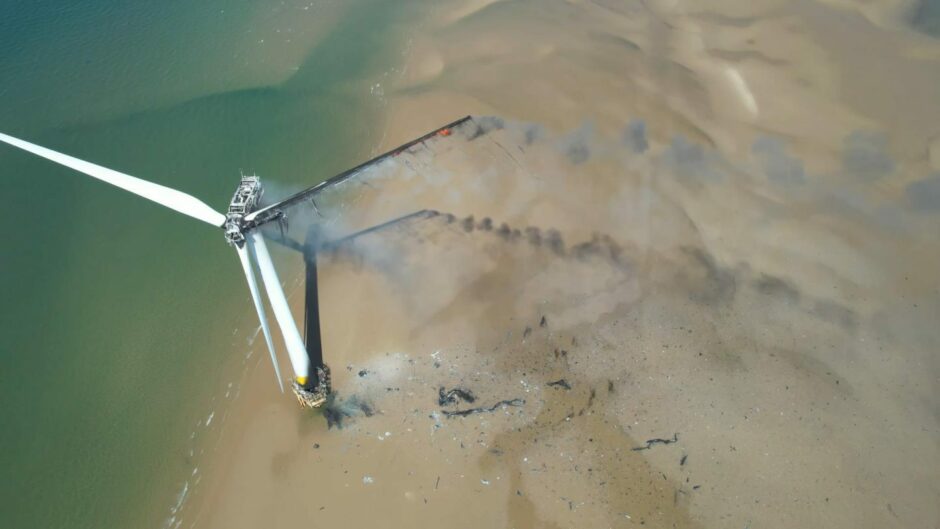 Damage from a fire at Scroby Sands wind farm has prompted a 500-metre restriction zone in waters off the Norfolk coast.
German firm RWE, the owner and operator of the site, has confirmed that no one was onboard the turbine at the time of the incident.
An RWE spokeswoman said: "An incident occurred which led to a fire in the turbine nacelle (the enclosure at the top of the tower which houses the generating components) at the Scroby Sands offshore wind farm this morning, the fire is now extinguished.
"Emergency services were contacted immediately and the Coastguard was made aware. They are monitoring the area and advising on a potential 500-metre restriction zone being enforced around the affected turbine.
"All our team members are safe and accounted for with no injuries, we would ask people to keep away from the area as assessments are ongoing."
Fire on Tuesday morning
Local fire services and HM Coastguard were in attendance at the Scroby Sands wind farm off the coast of Norfolk following a fire.
A video has been shared on social media of one of the wind farm's 30 Vestas 2MW turbines ablaze with smoke billowing from the structure.
Standing around 1.5 miles off the coast of Great Yarmouth, an alarm was raised at 1050 in the morning on Tuesday, subsequently, HM Coastguard told the press that all of the Scroby Sands workers had been accounted for.
Scroby Sands is among the oldest commercial offshore wind farms in the country, having been commissioned in March 2004.
The site has an installed capacity of 60 megawatts and is able to power over 48,000 households.
Last year RWE announced that it was working on an amphibious vessel to enable crews to reach offshore wind farms in shallow waters, such as Scroby Sands.
The fully seaworthy vessel, which can also drive on land, provides a unique access solution for some of the industry's first-generation assets affected by the challenging seabed conditions.
The vessel is a 12m type approved crew transfer vessel, with a 1000kg deck cargo capacity.
It features two wheels at the front and one at the back, and is capable of transferring 10 technicians and two crew to any of the turbines within the array, including on the raised sandbank.
Recommended for you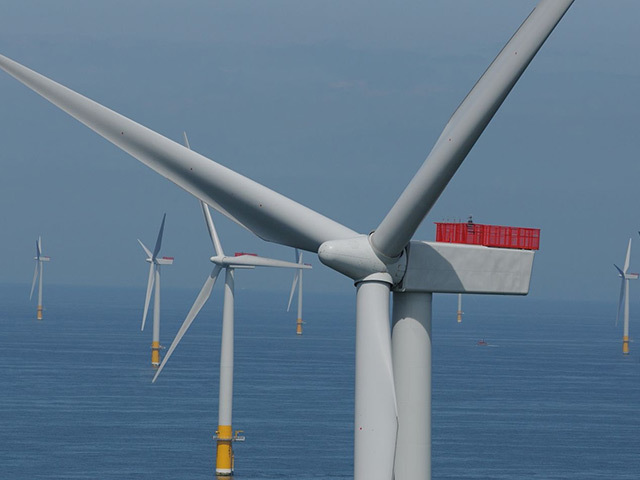 SSE consults on plans for 500MW North Falls offshore wind farm