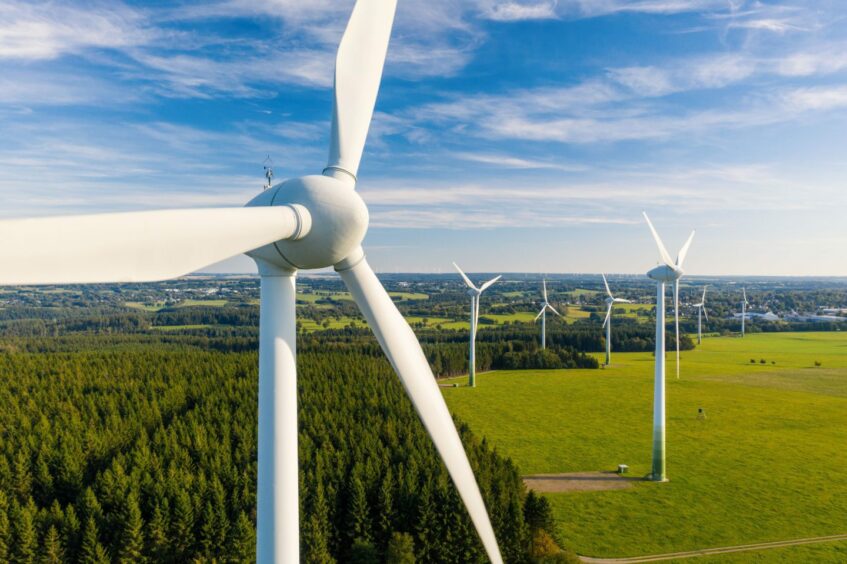 Community Windpower's 44-turbine Sanquhar II wind farm has "ground to a halt" due to the rising fees put in place by the incoming renewables windfall tax.
The project developers say that the "much needed" project will not go ahead as a result of the "unfair" levy being levelled at new renewable power plants.
Civil construction is set to start on the Sanquhar II wind farm next year and first generation is due to take place in the summer of 2025.
The project developers claim that if the project were to come to fruition, Sanquhar II wind farm would create 200 jobs and power 350,000 homes.
This is not the first time that the electricity generator levy (EGL) has been criticised.
Last year it was reported that the Association for Renewable Energy and Clean Technology (REA) warned that the windfall tax on green energy producers will impact the UK's energy security, hit bill payers, and act as a drag on the net zero push.
Community Windpower says its project, set for Dumfries and Galloway and East Ayrshire, has been hit with a "triple whammy."
Sanquhar II has been plagued with issues caused by "extreme inflation", the project that was set to spend £300 million on infrastructures now looks to fork out an excess of £500m.
Earlier this year Vattenfall called off its development of the UK offshore wind power project Norfolk Boreas due to rising costs.
At the time of the announcement, Vattenfall said: "Higher inflation and capital costs are affecting the entire energy sector, but the geopolitical situation has made offshore wind and its supply chain particularly vulnerable.
"Overall, we see cost increases up to 40%."
Community Windpower asks the government to amend its taxation scheme by making new projects exempt, introducing investment allowances (like those seen in the oil and gas equivalent), and bringing in a sunset clause.
Rod Wood, managing director at Community Windpower, said: "We've run the financial models . . . We cannot get the return on capital that we need to cover the bank requirements for financing."
Recommended for you

Controversial giant windfarm could bring £150 million to Aberdeenshire