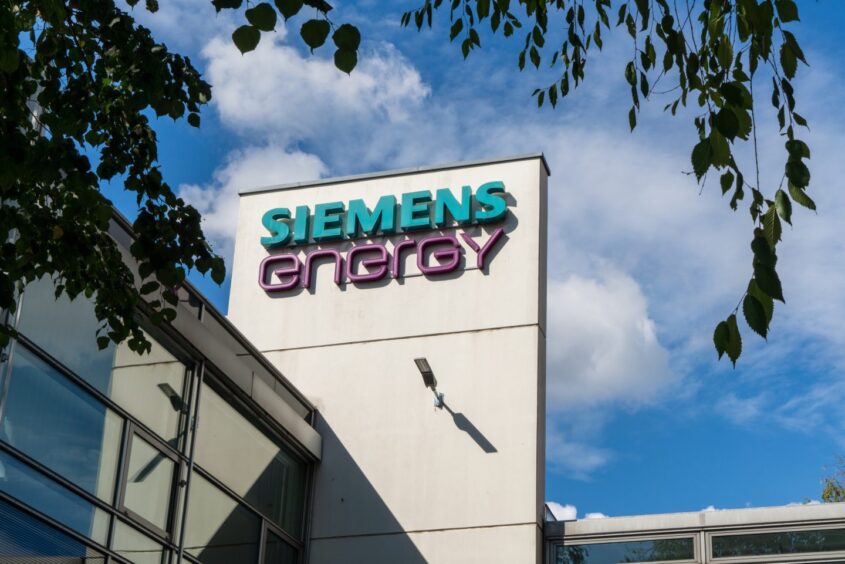 Siemens Energy AG is laying out a path to return to profit but it will take time.
Ongoing problems at its Gamesa wind subsidiary will drive another operating loss this fiscal year, despite profits in other business lines, and the unit won't break even until 2026, the company said Wednesday.
To bolster its balance sheet in the near term, Siemens Energy is selling some assets, including part of its stake in an Indian joint venture to former parent Siemens AG for €2.1 billion ($2.3 billion) and its high-voltage components unit Trench to Triton.
The sale is part of a broader €15 billion deal with the German government, a consortium of banks and Siemens, its largest shareholder, to shore up its finances with loan guarantees and cash. The guarantees are key to financing bigger orders in its profitable gas-turbine and power-grid businesses.
Siemens Energy's shares rose as much as 9% in early trading in Frankfurt, though the stock remains down nearly 40% this year as problems with the faulty wind turbines mounted. Major components of its onshore wind turbine 5.X can twist over time, making the devices prone to breaking down. After a series of false starts, the company on Wednesday said it's come up with measures to fix the turbines.
While the manufacturer has a record order backlog of €112 billion, the problems at Gamesa led to a €4.59 billion loss for the fiscal year through September, the company said. The technical review of problems with Gamesa's onshore platforms is nearly finished, and the unit is working on a timeline to resume sales with a corrected design.
"Implementing corrective measures into the wind turbine fleet will go on for a couple of years," Chief Executive Officer Christian Bruch said in a Bloomberg TV interview. "Most of the turbines are operating, but they will obviously need a repair package in the next years."
As a result of asset sales of as much as €3 billion, the company expects net income of as much as €1 billion this fiscal year. Before special items, the company's profit margin is still expected to be as low as negative 2%.
The company's fourth quarter pre-tax free cash flow of €1.1 billion is "likely to be taken well with regards to reducing the risk of a capital raise," Citigroup analysts led by Vivek Midha said in a note.
Under the government-led deal, private banks will provide Siemens Energy with €12 billion in loan guarantees, backed by €7.5 billion in so-called counter-guarantees from the government, which has said the manufacturer is critical for the nation's transition to renewable energy. Siemens Energy said it will make a "standard market payment" to the federal government for its commitment but didn't provide an exact amount.
Bruch said there are no plans to sell the wind business, as the company continues to devise a turnaround plan. Gamesa, he said, will focus on Europe for on- and off-shore turbines, adding that the US onshore market offers "very attractive" conditions through the Inflation Reduction Act.
On Wednesday, Siemens Energy left unchanged a previous repair-cost estimate of at least €1.6 billion.
"Completely giving the wind business away, particularly if it is a loss making business, is something I do not see is practical," Bruch said. "We need to fix certain issues ourselves, but I do see the future of an energy technology company with wind."
The wind-turbine unit is set to refocus its work on the most profitable markets, Bruch said. The company will provide more details on Gamesa's progress when it holds its capital markets day Nov. 21.
For the fiscal fourth quarter through September, Siemens Energy posted a 2.5% decrease in revenue to €8.5 billion, falling short of analyst estimates of a €8.68 billion result. Orders fell by 10.6% compared to last year's quarter.
Speaking during the annual press conference on Friday, Chief Financial Officer Maria Ferraro said the company remains committed to achieving an investment-grade credit rating.