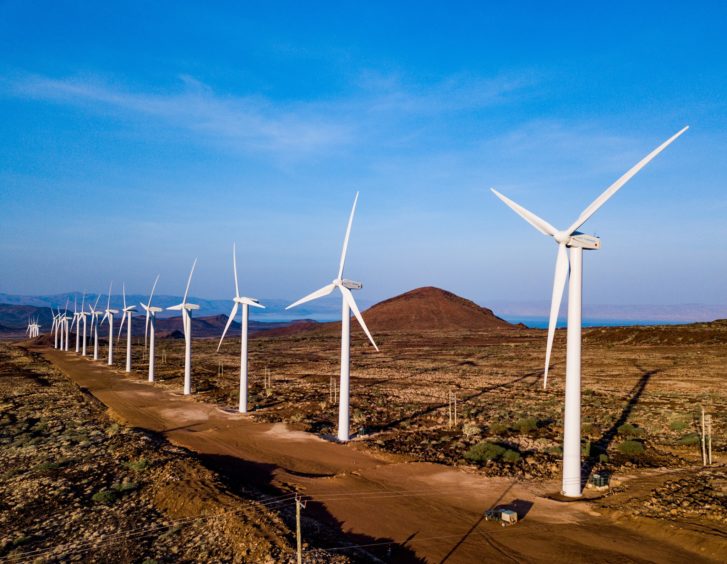 Lake Turkana Wind Power has contracted Clir Renewables to track the Kenyan power project's performance and consider potential optimisation.
Under the agreement, Clir will use machine learning to analyse data from each of the project's 365 turbines. The company will take steps to identify underperformance and what causes.
Clir's director for Europe David O'Hare said the 310 MW Lake Turkana project was unique.
"Having worked across a number of large-scale, unique projects around the world, we are keen to leverage our wide-ranging experience to assess Lake Turkana's current performance and potential gains," he said.
"We are delighted to provide access to our industry-leading analytics and the team's global expertise in support of LTWP as it realises the full potential of this project and the region's incredible resource," O'Hare continued.
The project's impact lies in both "energy generation and resulting returns – a share of which we are delighted to see has been committed to the company's corporate social responsibility arm, the 'Winds of Change Foundation'."
The wind project's chief technical officer Wellington Otieno said the aim was to make sure Lake Turkana "produces beyond our expectations. With Clir, our team of local technicians will be supported with the most up-to-date digital tools and analytics to target operations and maintenance and cut unnecessary asset downtime."
Consistency
Clir's work should ensure Lake Turkana Wind Power can provide energy to the local market consistently and at low prices.
"We are pioneering wind energy generation at scale in Africa, and look forward to working with Clir to fully optimise performance and show the rest of the continent, and indeed the world, what green energy possibilities there are here," Otieno said.
The Lake Turkana project is based in Loiyangalani District, of Kenya's Marsabit County. A 435 km transmission line connects the turbines to the national grid. The wind project accounts for around 17% of Kenya's installed capacity. The wind farm began providing power to the grid in September 2018.
Recommended for you

BP advertises collaboration openings on Scottish offshore wind farm