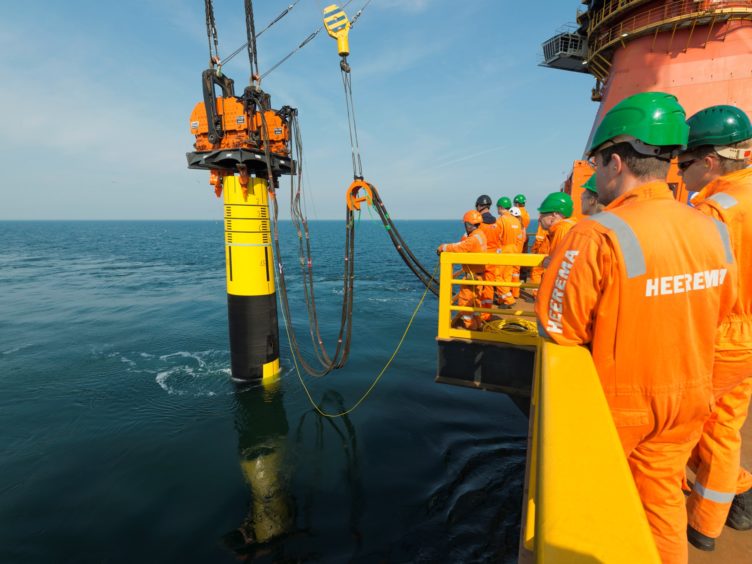 Heerema Marine Contractors (HMC) has been selected as a strategic supplier to the Equinor-BP joint venture developing the Empire and Beacon Wind projects off the east coast of the US.
The deal has been agreed with the intent to enter a strategic supplier agreement for the transportation and installation services of wind farm foundations and offshore substations for the wind projects.
This agreement will include the Empire Wind and Beacon Wind wind farms and cover a firm period of seven years.
Throughout this period, Equinor and BP – as 50% joint venture partners – and Heerema will collaborate as exclusive partners in the preparation and Jones Act compliant execution of the projects, though they did not specify which vessels may be used.
The two energy majors formed a strategic US wind partnership in 2020, in which BP agreed to purchase a 50% interest in both the Empire Wind and Beacon Wind projects from Equinor for $1.1 billion.
Located 15-30 miles southeast of Long Island, Empire Wind will be built in two phases – 1 and 2 – with a total installed capacity of over 2 GW (816MW and 1,260 MW, respectively), while Beacon Wind will see 1,230 MW built 60 miles east of Montauk Point, Nantucket.
The two have also committed to developing an operations and maintenance (O&M) hub and staging area at the South Brooklyn Marine Terminal in New York, investing around $200-250 million in infrastructure upgrades.
Heerema's current offshore wind portfolio includes, amongst other projects, the installation of monopiles at He Dreiht offshore Germany, the Arcadis Ost 1 project, the Dogger Bank C substation, and the Baltic Eagle substation.
It has also won work installing substations for the Vineyard Wind project, currently under construction off Nantucket.
HMC CEO Koos-Jan van Brouwershaven said: "The award of this unique agreement is yet another chapter in a long history of working together globally with both Equinor and bp on often challenging offshore installation projects.
"We are proud to be selected to join Equinor and BP once again in a frontier market and region. The future of offshore wind relies on strong forward-looking partnerships that recognize the need to secure transport and installation capacity."
Recommended for you

BP, Equinor and Ithaca Energy team up on West of Shetland electrification