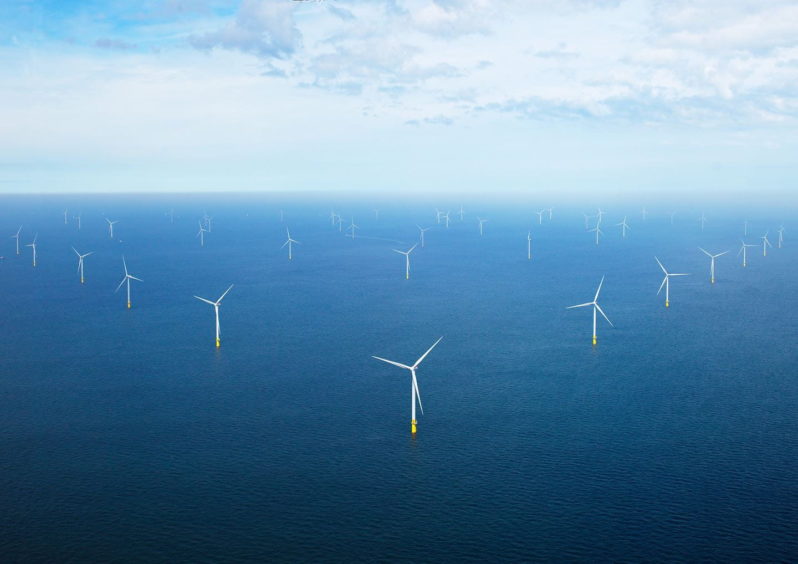 The cracks are starting to emerge in the US offshore wind plans, with bidding disappointing in a recent auction and Ørsted warning of major impairments.
All told, Ørsted's impairments may reach 16 billion kroner ($2.33bn).
Denmark's Ørsted flagged problems with suppliers at the Ocean Wind 1, Sunrise Wind, and Revolution Wind. As a result, it has warned of impairments reaching up to 5bn krone ($728 million).
There are other problems on the horizon for Ørsted, though.
Higher interest rates threaten its offshore projects and some onshore. Should interest rates remain where they are at the end of this quarter, the company has warned of another 5bn kroner impairment.
The single biggest impairment warning though comes on Ørsted's need for investment tax credit (ITC) on Ocean Wind 1 and Sunrise Wind. The Danish company warned these "are not progressing as we previously expected".
The statement said it was working with federal stakeholders to qualify for more tax credits, beyond 30%. If it does not succeed in these talks, there may be impairments of up to 6bn kroner ($874mn). It aims to qualify for "at least" 40% ITCs on its projects.
The ITC applies to offshore wind projects that begin construction before 2026. If the projects can meet certain local content requirements, there is a possibility of a bonus credit, of 10%.
Ørsted will recognise its impairments – for the off- and onshore projects – in its report on the first nine months of the year.
The sector is failing to meet the company's expectations, it said. In the near term, the US offshore wind plans do "not meet our value creation target on a lifecycle basis", it said. Ørsted did go on so say it was convinced things would improve to "within 150 to 300 basis points spread-to-WACC on a forward-looking basis".
Sector challenge
Ørsted is targeting a return on capital employed (ROCE) of 14% for the period from 2023 to 2030.
Despite these various challenges, the company said it was still working on projects in the US.
Ørsted continues to progress projects, it said. The company plans to take a final investment decision (FID) on Ocean Wind 1, Sunrise Wind and Revolution Wind late this year or early 2024. This would see it commission Ocean Wind 1 in 2026.
"We will continue to work with our stakeholders to explore all options to improve our near-term projects including continued dialogue about ITC qualification, OREC adjustments, and other business case levers," said David Hardy, executive vice president and CEO of the Americas at Ørsted.
The inclusion of Revolution Wind in the projects cited as challenging by Ørsted will sting the Department of the Interior.
On August 22, the department announced its approval for the plan, around 28 km offshore Rhode Island. The federal government has set a target of reaching 30 GW of offshore wind by 2030.
It was only in July that the Department of the Interior had granted construction and operation approval for Ocean Wind 1, offshore New Jersey.
The Ocean Wind project had already won additional support from New Jersey. In early July, the governor approved Ørsted to retain additional federal tax credits that it would otherwise have had to pass on to customers.
In exchange, Ørsted made certain commitments to additional local spending in the state. New Jersey is aiming to reach 11 GW of offshore wind by 2040.
Gulf of Mexico
The US Department of the Interior held its first ever auction for the Gulf of Mexico this week. However, only one lease area was licensed, with a bid of $5.6mn.
RWE Offshore US Gulf won the Lake Charles lease. The government said this had the capacity to generate 1.24 GW of offshore wind.
Recommended for you

Ørsted ready to abandon US wind projects without help