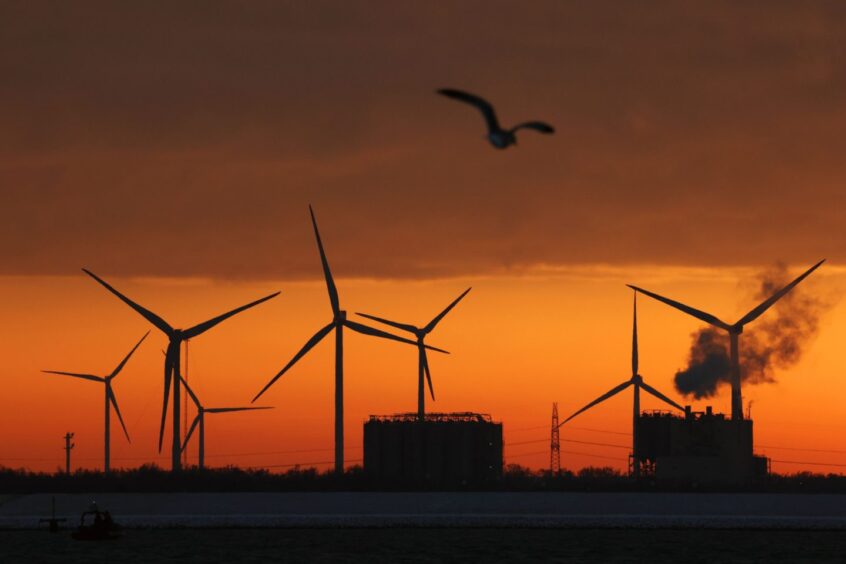 Germany's wind turbines are likely to produce near-record levels of power this week as strong gusts hit the country.
Output from turbines is expected to reach 49.3 gigawatts at 6 p.m. on Thursday, according to ECMWF data compiled by Bloomberg.
That's just shy of a record 50.8 gigawatts of power set in January, according to the European Energy Exchange AG.
The surging wind speeds, enough to power about two-thirds of Germany's peak demand, come as the country is building more wind capacity into its system.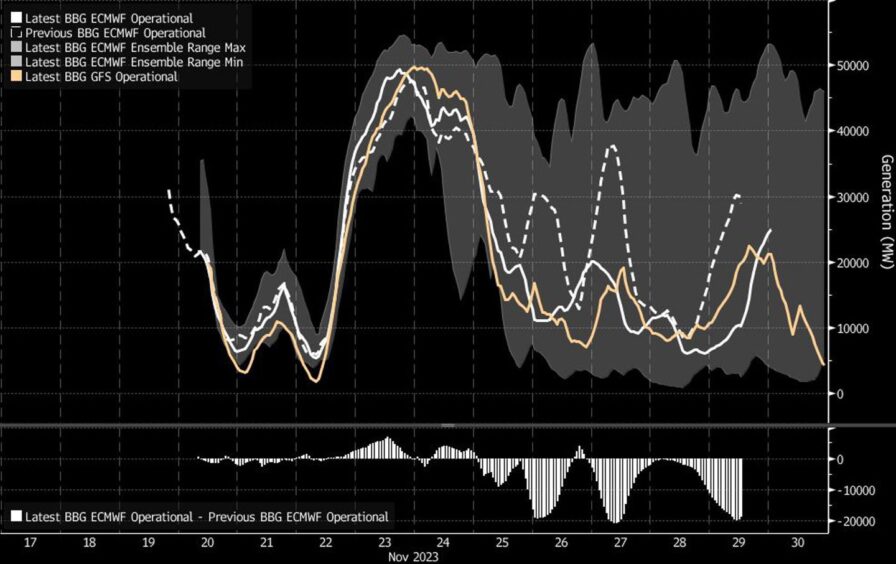 The government is pushing through reforms blocking landowners from refusing access to grid operators trying to connect new renewable power infrastructure, as it aims to get to 80% power from renewable sources by 2030.
Ample levels of wind generation also help to lower the wholesale cost of electricity. Power futures for delivery on Thursday are trading at €71.50 ($78.21) per megawatt-hour on EEX, a little over half of the day-ahead price for Tuesday.
Still, not all of the potential power this week may be used, and wind speeds will drop off quickly after the surge.
Germany's congested grid network often leads to curtailment, when wind turbines in the north of the country aren't able to send all their power to the large demand hubs, predominantly in the south.
Recommended for you

Europe's battered wind sector starts to find hope in year of crisis