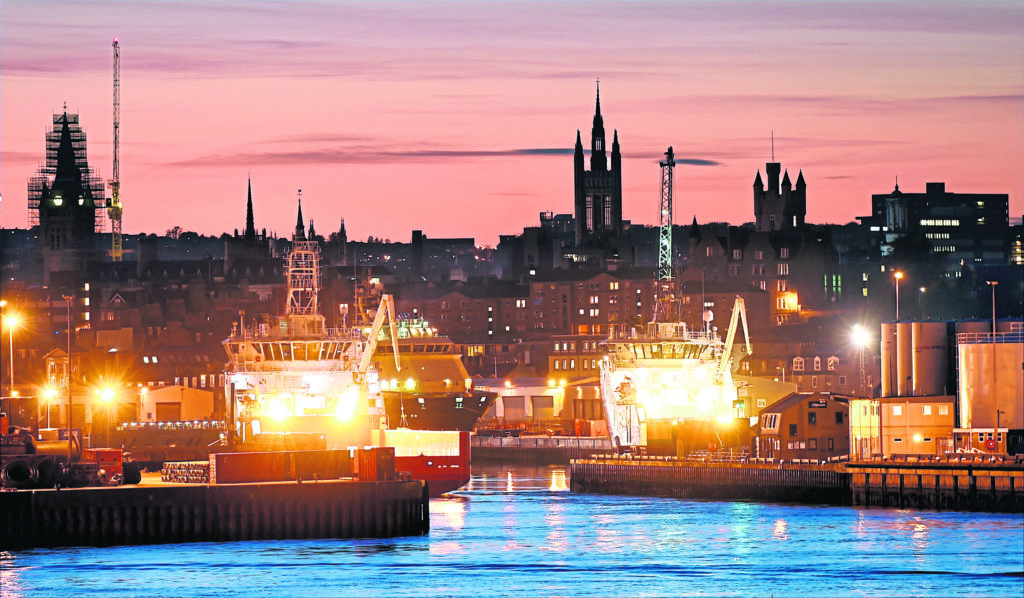 Aberdeen Harbour Board (AHB) has welcomed Prime Minister Boris Johnson's pledge to make the UK "the Saudi Arabia of wind power".
Bosses at the port, which is undergoing a £350 million-plus expansion, also urged Westminster and Holyrood to choose the Granite City as a sound investment for the PM's plans to "build back greener".
Mr Johnson's unveiled his 10-point green plan, including a ban on the sale of petrol and electric cars from 2030 – two years ahead of the Scottish Government's target – on Tuesday night.
Westminster now aims to have the UK producing enough offshore wind to power every home in Britain, quadrupling how much it produces to 40 gigawatts by 2030.
AHB chief executive Michelle Handforth said: "A phrase that echoed in my mind when the government said offshore wind industry plans are coming soon is tempus fugit – time flies.
"That has been on repeat in my head since October 6, when the prime minister set out commitments, including the promise of £160m to upgrade ports in Northern England, Wales and Scotland.
"Already one of the busiest and multi-faceted trust ports in the UK, we, like many other ports in Scotland, are optimistic and ready.
"Our £350m expansion of Aberdeen harbour – the largest marine infrastructure project under way in the UK – will take the port's capabilities to a new level."
Ms Handforth added: "The expanded port will have a vital role to play in the UK's economic, energy and net-zero ambitions.
"However, a small window of opportunity exists to ensure that we maximise the potential of this nationally important development.
"The impact of this scale of investment in modern marine infrastructure will be
felt at a national level, providing significant economic and environmental benefits, along with incredible opportunity.
"With support at this time, we can realise the true green port potential of these facilities."
Aberdeen's new south harbour is a "worthy partner of choice" for the government and global investors, she said.