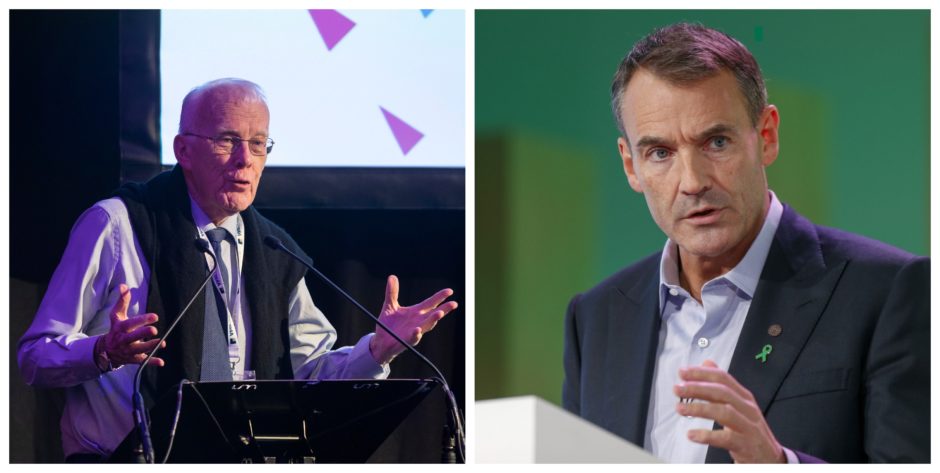 Sir Ian Wood and BP CEO Bernard Looney have been announced as members of the new UK Government "Build Back Better" Council.
The group, aimed at helping the UK recover post-Covid, was announced ahead of its first meeting today.
Aberdeen-based Sir Ian, founder of Wood plc, and Mr Looney are the only energy sector names on the list of 30, also including the likes of Google, John Lewis Partnerships and Jaguar Land Rover.
Number 10 said the council will work with the government to promote "Global Britain", unlock investment and boost job creation.
Wood, which is no longer under Sir Ian's stewardship, has cut headcount by 10,000 globally due to the pandemic, with BP also announcing plans last year plans for 10,000 job cuts around the world.
The council will also work towards a "green industrial revolution", with some commentators online questioning why the oil stalwarts are getting a seat at the table.
BP has taken steps to reset the business for net zero, with the aim of a 40% cut in oil production by 2030 and to become a net zero emitter by 2050 or sooner.
Sir Ian Wood has meanwhile been pushing for an Energy Transition Zone to be created in Aberdeen.
Mr Looney said: "I am a big believer in British business and the Prime Minister's push to create a cleaner, greener, more inclusive economy. I am also an advocate for UK companies working with government to build back better from the pandemic.
"I feel honoured to be part of the Business Council and hugely optimistic that together we can help create a stronger, fairer economy where everyone wins – and where Britain is even more competitive in the global market."
The first meeting of the council, held virtually, was used to update business leaders on the vaccne roll-out and plans to rebuild the economy.
Prime Minister Boris Johnson said: "This Build Back Better Council will ensure that government and businesses continue to work closely together. It will provide an important forum for frank feedback on our recovery plans and will help ensure the steps we are taking are the right ones."
Recommended for you

Sir Ian Wood: Time to reflect on domestic energy security