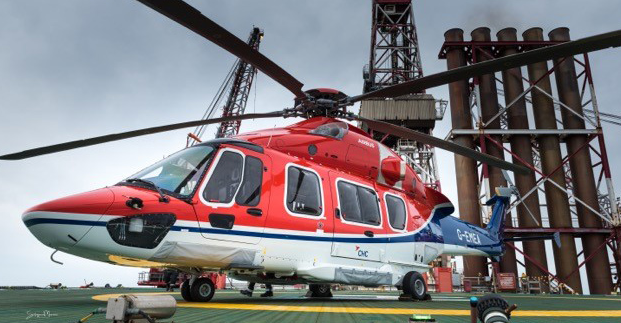 North Sea helicopter operator CHC has bagged a contract to provide services for three offshore wind farms, including two in Scotland.
From its bases in Aberdeen and Humberside, the Canadian-headquartered firm will support wind turbine manufacturer Vestas in the installation of the Triton Knoll, Moray East and Seagreen developments.
A combination of Sikorsky S-92 and Leonardo AW139 aircrafts will be used,
Vestas declined to give a value for the contract.
Work to install the 100 turbines for Ocean Wind's Moray East development off the north-east coast of Scotland is already underway, with the project due to become fully operational by 2022.
For a short period it will hold the title of Scotland's largest offshore wind farm before it is trumped by the 116-turbine Seagreen development.
The project, which is jointly owned by SSE Renewables (51%) and Total (49%), will be located off the Angus coast and is on course to become operational around 2022/23.
Triton Knoll, which is majority owned by RWE (59%), is being constructed off the Lincolnshire coast and will be formed of 90-turbines, giving it a total installed capacity of 857 megawatts.
In a post on its LinkedIn page, CHC said: "Delighted to announce that CHC Helicopter has today been awarded a contract to provide helicopter services by Vestas, for three offshore wind energy projects in the northern and southern North Sea.
"Flying out of Aberdeen and Humberside, a combination of Sikorsky S-92 and Leonardo AW139 aircraft will be used to support the projects.
"CHC, a world leader in helicopter transportation industry is bringing with it a legacy from years of operation in the oil and gas sector as it transitions, alongside customers, to meet the needs of a growing renewables market."
Recommended for you

Seagreen wind farm now fully operational