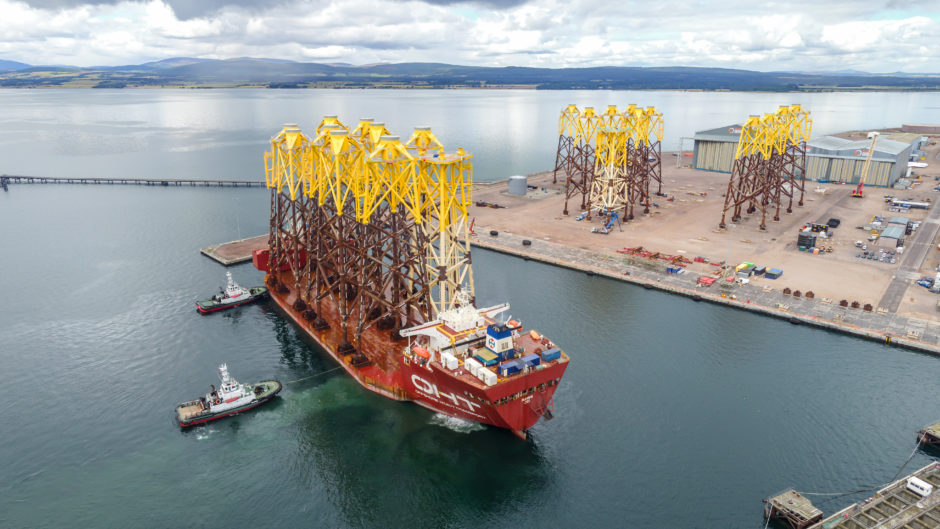 Global Energy Group (GEG) has gone into partnership with Italian company Rosetti Marino to deliver large-scale renewable energy and net-zero projects around the UK.
The pair will jointly bid for contracts, initially focusing on offshore substations, platform electrification, "gas to wire" and hydrogen transition opportunities in the offshore sector.
They have agreed to partner up for five years, with the arrangement potentially stretching to seven.
Inverness-based GEG hailed its tie-up with Rosetti, which is headquartered in Ravenna, northern Italy, as "an important post Brexit collaboration for both companies".
It added the two firms were of "comparable size and culture, with strong family-led roots".
Teaming up gives GEG "an increased competitive edge" and broader range of resources for clients in the UK, it said, adding: "The new partnership will offer customers a wide range of solutions, from production of large steel structures to complete turnkey solutions from concept to commissioning.
"Rosetti and GEG share a common goal to lower the cost of energy for developers and, ultimately, consumers, whilst boosting local content in the UK as part of the UK's Green Recovery Strategy."
Much of GEG's business is focused on North Sea oil and gas, and newly appointed chief executive Tim Cornelius said the industry had the potential to "make a deep and meaningful impact" on the UK's overall net-zero target.
He added: "Sharing existing expertise and infrastructure from the oil and gas industry with the offshore wind industry will be integral in the development of a world-class supply chain to support developers and owners of large-scale UK projects.
"Rosetti is a world-class partner in the energy sector who are also dedicated to the energy transition journey, and we are delighted to have formed this strategic relationship."
Rosetti chief commercial officer Stefano Cappelli said: "GEG share the same attitude and outlook towards the development of renewable energy and we are confident that our combined competences will consolidate our presence in this market.
"We are laying the foundations for what I am certain will be a successful and fruitful partnership, and this strategic alliance will allow us to offer first-class EPC (engineering, procurement, and construction) services to the UK energy sector."
GEG employs more than 1,500 people globally, across operations including the Port of Nigg.
Rosetti employs more than 700 full-time staff across two sites in Italy and one in Kazakhstan, as well as its joint ventures around the world.