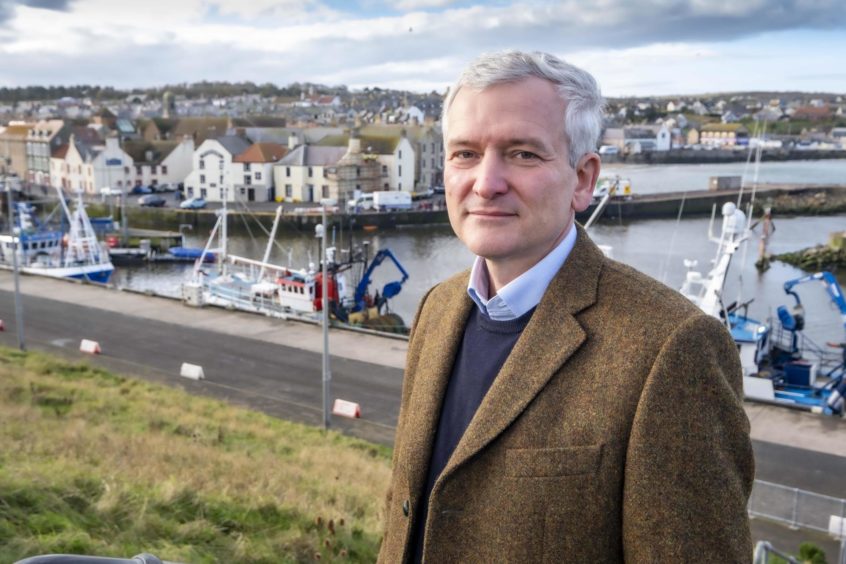 Developers behind a major Scottish offshore wind farm say they are still hopeful it will be completed on schedule, despite encountering difficulties.
Matthias Haag, project director for the Neart na Gaoithe (NnG) Offshore Wind Farm, admitted there are "some delays" to "certain areas" of the development.
Those are partly down to the impact of Covid-19, as well as issues that cropped up in connection with the wind farm's foundations.
During an analyst call in February, Saipem chief executive Stefano Cao said the Italian contractor, which is NnG's tier one service provider, was making "slow progress" on a "specific project" in the North Sea.
Mr Cao also said the issue on the unnamed development, which was reported to be NnG, was "related to foundations" and that there was a "commercial negotiation" ongoing.
Mr Haag has now confirmed that problems around foundations are part of "a few areas" which are causing delays to the project.
Jointly owned by EDF Renewables and ESB Energy, NnG is currently under construction in the outer Firth of Forth, around nine miles off the Fife coast.
The 54-turbine, 450 megawatt development is due to become operational in 2023 and will be capable of powering around 375,000 homes.
On Friday, it was announced that InfraStrata's Methil yard, previously owned by Burntisland Fabrications (BiFab), had won a £26 million contract to produce eight turbine jackets for the development.
Mr Haag said: "We've had some delays, partly because of Covid and partly because of things that happen on complex projects and ground conditions. But, overall we are still hopeful that we will finish the project in 2023 – that's what we've always said.
"Covid doesn't help in running an efficient project. Travel is quite restricted, as are meetings. Combine that with the ripples through the supply chain – it's not great when you're trying to run a project on track.
"Foundations is one part of the delay and is certainly causing a few interruptions but we're seeing an impact in other areas as well."