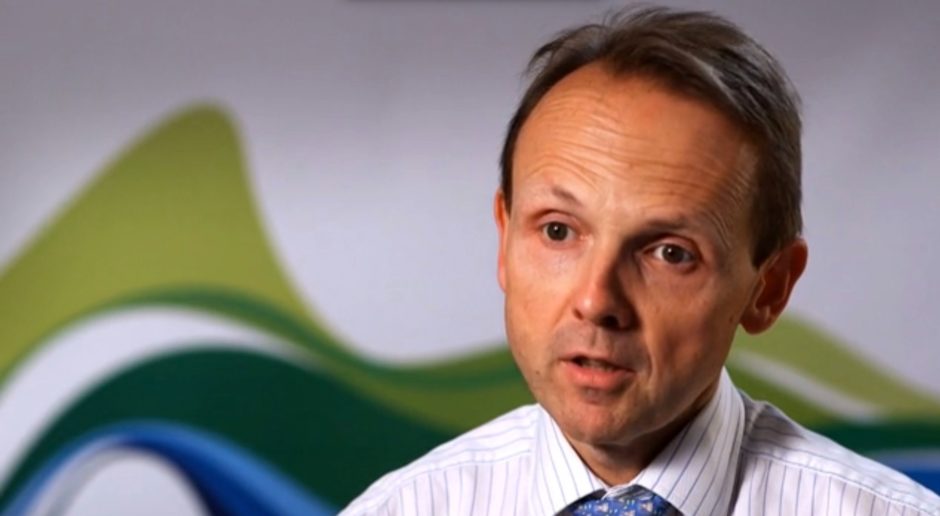 SSE chief executive Alistair Phillips-Davies has outlined his confidence in a bigger domestic supply chain emerging alongside a fast-growing UK offshore wind energy industry.
Tying supply chain commitments to awards due to be made through the current ScotWind leasing round will help deliver onshore capacity to meet the needs of offshore developments, he said.
And likening the pace of change in the market to the birth of the North Sea oil and gas industry, he said he expected the offshore wind supply chain to develop in a similar way.
He added: "The UK should be able to build on its leadership position in offshore wind and develop capacity onshore, as happened with oil and gas."
Mr Phillips-Davies was speaking after Perth-based SSE announced a 4% jump in adjusted pre-tax profits to £1.06 billion for the year to March 31. Statutory pre-tax profits rocketed by 328% to £2.5bn on revenue that was flat at £6.8bn.
The group's renewables arm teamed up with Japanese conglomerate Marubeni Corporation and Danish fund management company Copenhagen Infrastructure Partners to submit joint bids for the ScotWind seabed leasing process, managed by Crown Estate Scotland.
SSE Renewables already has the largest offshore wind portfolio in Scotland and has been involved in the industry from early-stage demonstration projects through to developing, constructing and operating Scotland's current largest offshore wind farm, Beatrice.
As part of joint ventures, the firm is also leading the construction of the
1.1 gigawatt (GW) Seagreen project, off Angus, and Dogger Bank, which at 3.6GW will be the largest offshore wind farm in the world.
SSE Renewables and project partner Total recently chose Global Energy Group's Port of Nigg, near Inverness, as the logistics base for 114 wind turbine foundation structures destined for the £3bn Seagreen development.
SSE plans to invest around £2bn, largely in low-carbon power projects, this year and is weighing up further investments as Scotland prepares to host the Cop26 climate summit.
The group's current-year spend is part of a £7.5bn investment plan to 2025, which includes £2.8bn on connecting huge swathes of new renewable power, and transporting it via the electricity transmission system. SSE aims to ramp up renewable development to reach a run rate of at least 1GW of new assets a year during the second half of the decade.
The company is also seeking new opportunities to export its renewables and engineering expertise to other countries.
Mr  Phillips-Davies said: "The UK is leading the world in the decarbonisation agenda and SSE is powering that change.
"We want to keep the momentum up and ensure the economic recovery helps tackle the climate emergency too.
"This is a pivotal year for the planet in our fight against climate change and, as a principal partner of Cop26, we are supporting the UK Government's efforts to drive more urgent and ambitious climate action."
Recommended for you

OGA launches £1m platform electrification competition