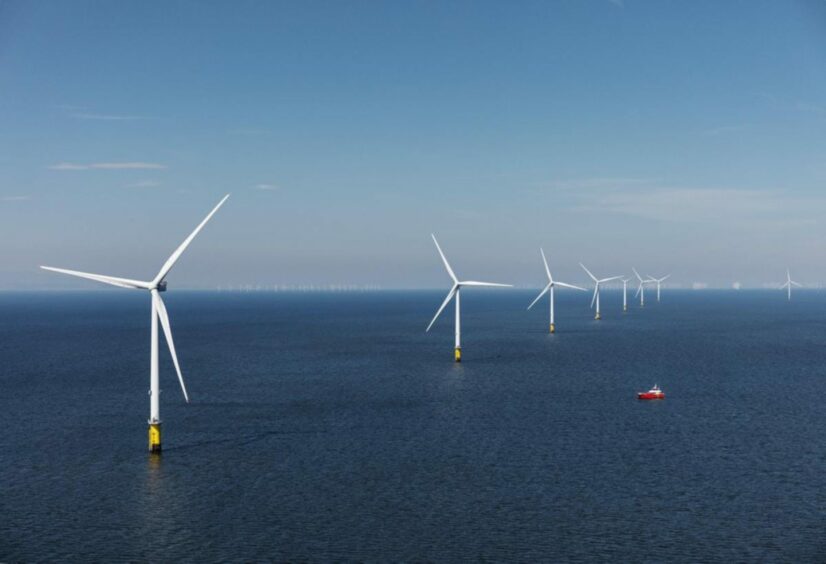 Orsted has cast some doubt over its future UK offshore wind projects after yesterday's budget failed to deliver a "full package of support".
The Danish green energy giant says it is going to "take some time to analyse" the expected impact of the current tax system on its future schemes.
But the company stressed it is still "committed" to doing all it can to reach investment close on the Hornsea 3 offshore wind farm.
A particular grievance for Orsted (CPH: ORSTED) is the current capital expenditure regime, which allows firms to write off certain spend against tax.
But according to the company, "long-life infrastructure projects such as offshore wind farms would only qualify for a 50% capital allowance for 3 years".
A spokesman for the company said: "Furthermore, the lion's share of capital expenditure on Hornsea 3 and other forthcoming offshore wind projects will come outside the qualifying scope and timeframe.
"We will now need to take some time to analyse the anticipated impact of these proposals on our future projects.
"We remain committed to doing all we can to reach Final Investment Decision on Hornsea 3, a project Ørsted has been developing for more than a decade and which will deliver up to 2.8 GW of clean, secure affordable power for UK homes and businesses."
Jeremy Hunt' spring budget, unveiled on Wednesday, had little in it for the energy industry to get excited about, save £20 billion for carbon capture and storage.
No change to the electricity generators levy (EGL), or the oil and gas windfall tax, was announced, despite numerous calls for the Chancellor to scale back both policies.
It was also hoped Mr Hunt might set out a package of support for the renewables industry to rival the US' inflation reduction act.
Hornsea Three has been earmarked for the Southern North Sea, about 75 miles off the Norfolk coast.
Current plans have the 2.85 gigawatt (GW) wind farm comprising 231 turbines, enough to meet the average daily needs of around 3 million homes.
Orsted said in July it planned to take a final investment decision (FID) on Hornsea 3 within 18 month, but no judgement has yet been reached.
A company spokesman said: "Our Hornsea 3 project team, together with our supply chain partners, will continue to seek creative solutions that we hope will allow us to green-light Hornsea 3 in the future, realising an £8bn investment in the UK with thousands of jobs during construction and billions invested in the UK supply chain.
"In the next decade, it is the rapid build-out of renewable energy that will enable us to become independent of gas and other fossil fuels and to ensure security of supply for the UK. The offshore wind sector has delivered huge growth in the UK over the last decade but it has arrived at an inflection point. It will require continued focus from stakeholders in Government and across industry to ensure offshore wind delivers on its potential to become the backbone of the UK's energy system and bring billions of pounds of investment, provide low-cost electricity for consumers and help deliver our net zero target."
Recommended for you

Port of Aberdeen hits 100 vessel milestone for offshore wind